>> Friday, 18 December 2009
I am sitting on a red stool with my legs crossed. A woman - curvaceous and sexy and everything I wanna be - lies lazily on my right thigh.

I place my arm on the most voluptuous part of her, my hand on her slender neck, and she does not fidget.

I pull her into me, and she does not reject me.

Beautiful.





I am at a slight disadvantage here, though.

Fingers too short hand too small.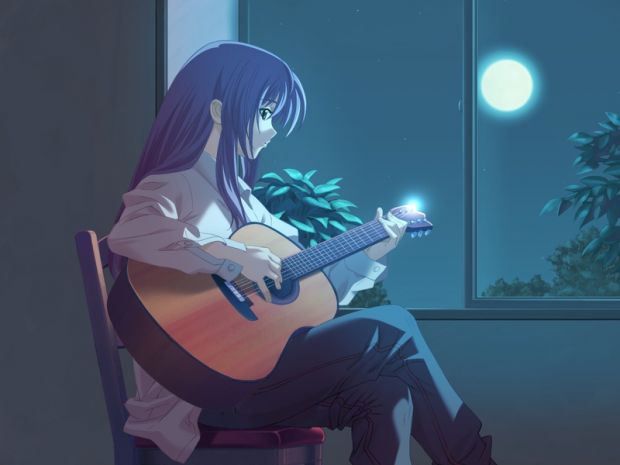 My fingers are pulling pressing hard on her heartstrings, yet I still cannot produce the heart-rippin' sound I long for.

Total sighness :(