>> Friday, 15 May 2009
天天夜夜, F.I.R.

On the day of our (pathetic, sighhh) MUET exam it was CHS's first ever Wushu Night.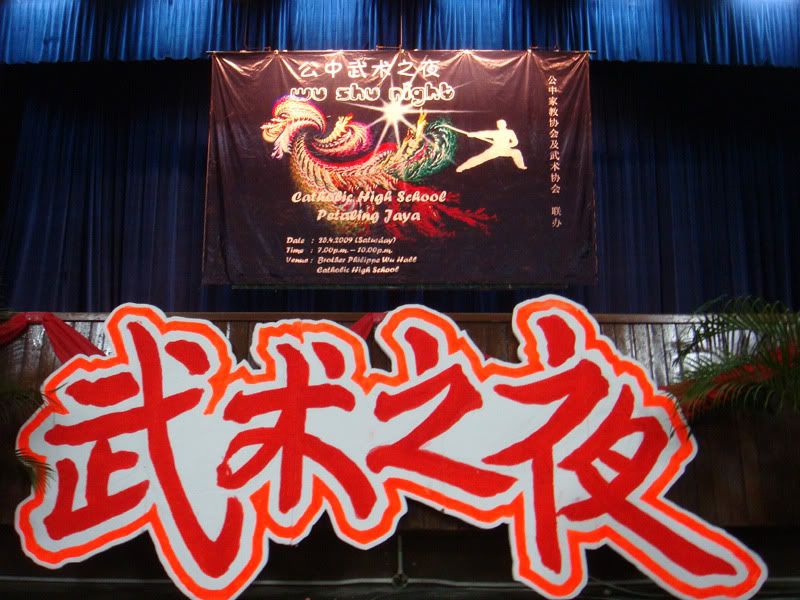 Almost all form 6ers helped out in this huge event.
The event wasn't that bad k, I think it was quite of a high standard and worth every cent of RM10.
I mean you have lenglui and lengchai to watch.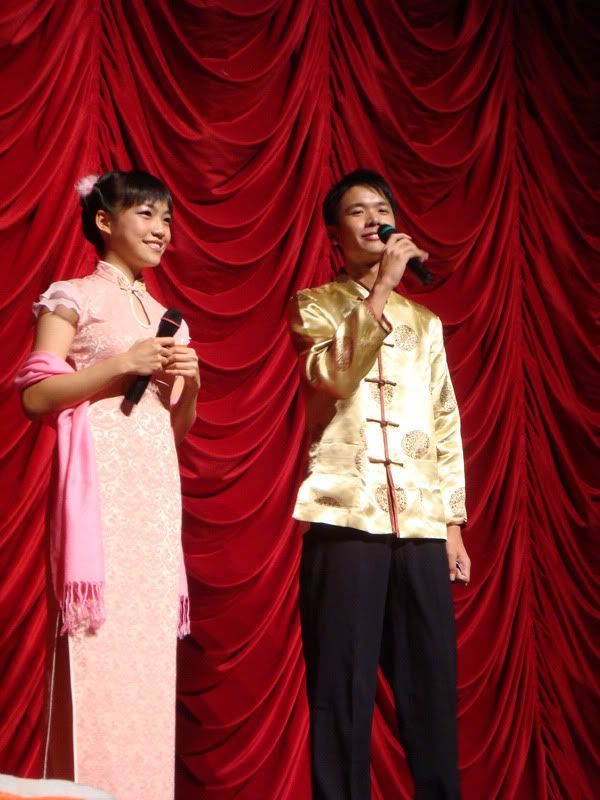 Emcees of the night.
And I don't mean just a pair: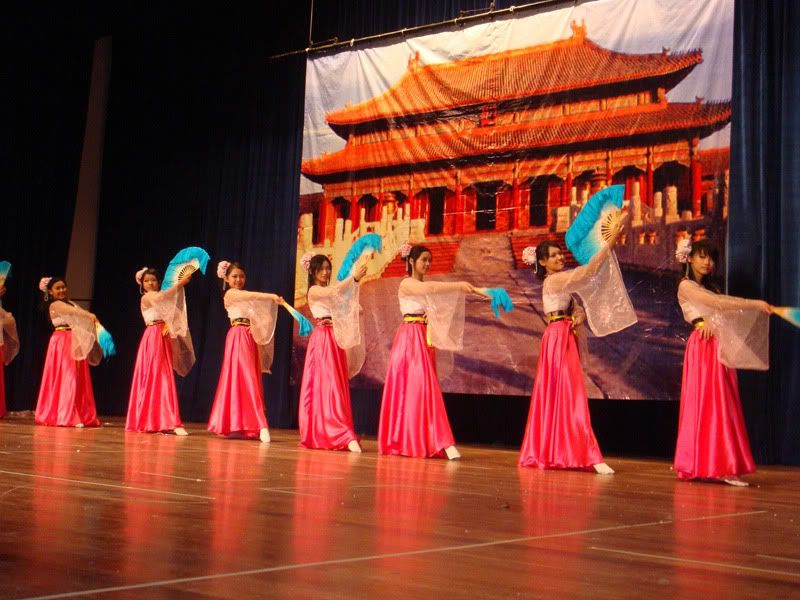 Fan dance by Kelab Kebudayaan.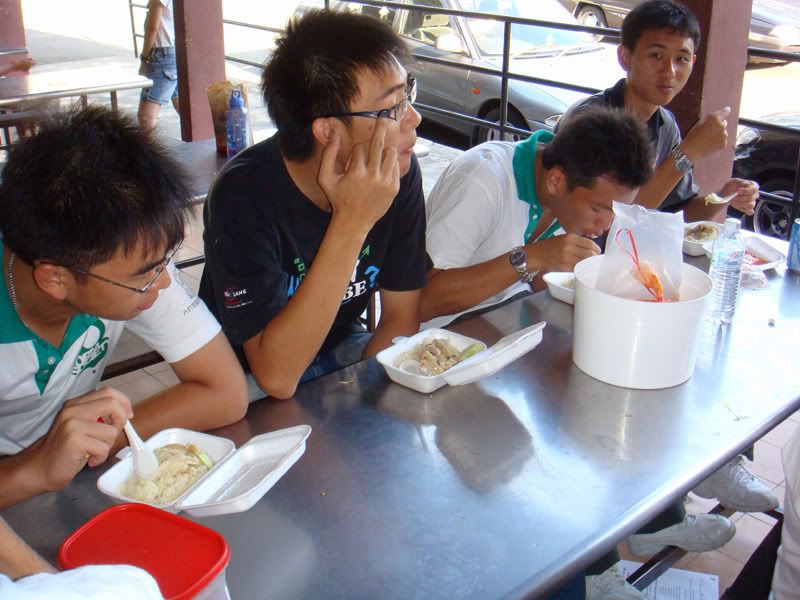 QX, U-Phun, Ting King, Larry and their chicken rice dinner
Ok probably just lengluis la lol.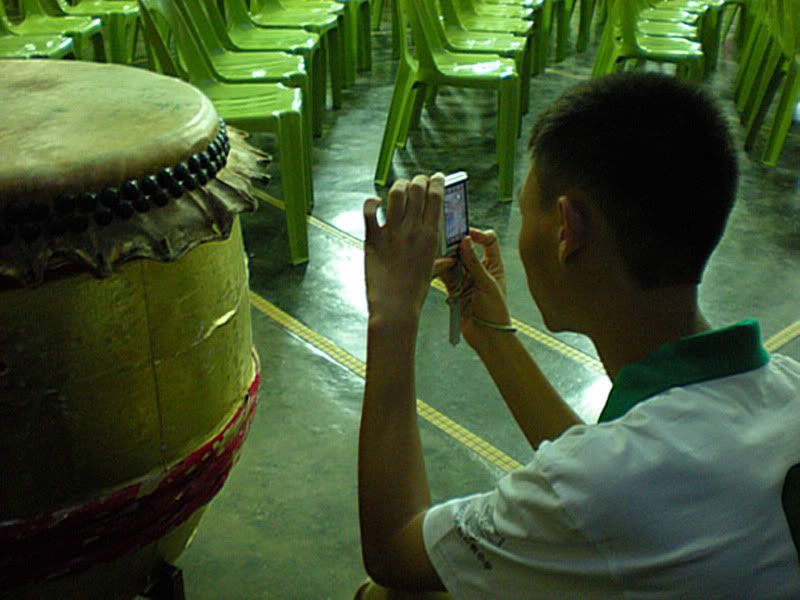 Meet the photographer of the day/rest of the events I'll be blogging about. (Yes there are some more.) His name is YHY.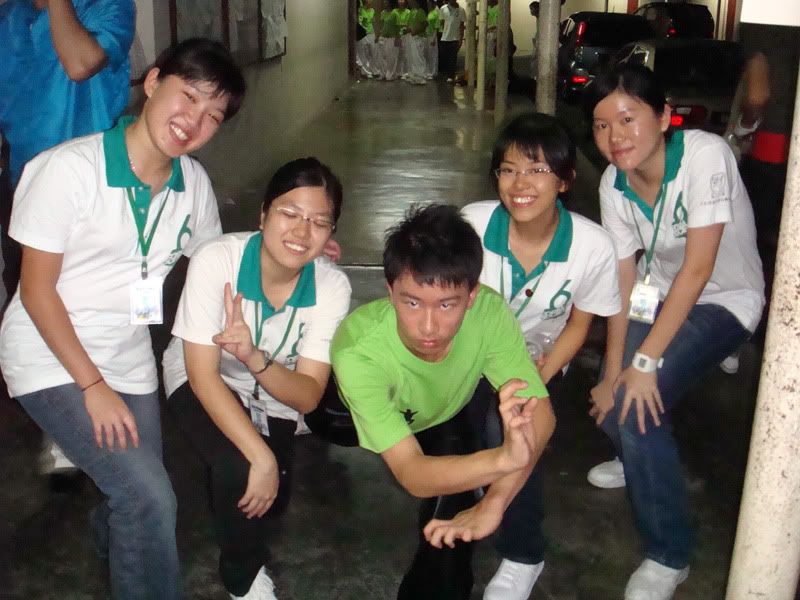 Miao Ling, May, OBJECT OF OBSESSION, me, YC
This is my object of obsession. He is 5 years younger than me. Rubik's cube is his object of obsession. I believe that age is not a factor, I hope he believes in that too, because mutual understanding is important.
*nods matter-of-factly*
Pn. F
did
say that there was once a F6er who had a F1 girlfriend!
XDDD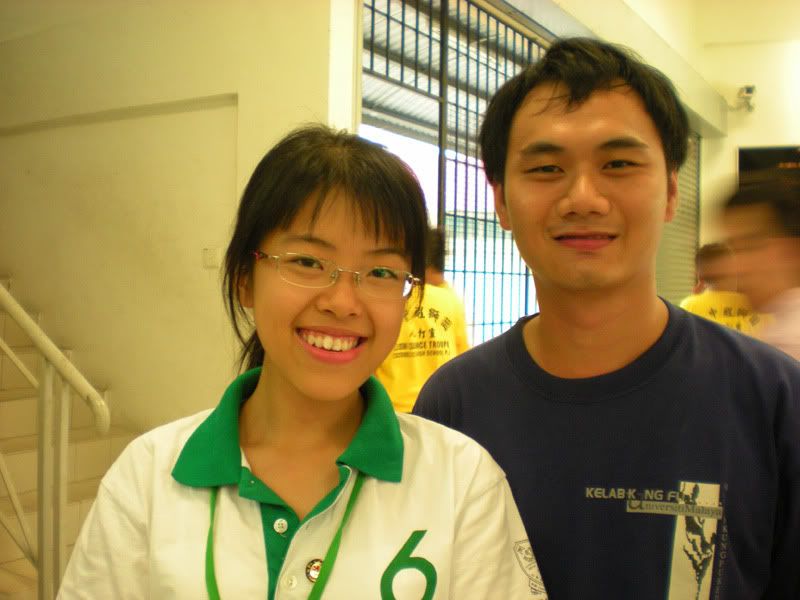 You guys have met him.
He's a senior of mine, I've stalked him in one of the previous year's school magazine. He looks 90% the same.
*
It started off with 24 jie ling gu by Chinese Society.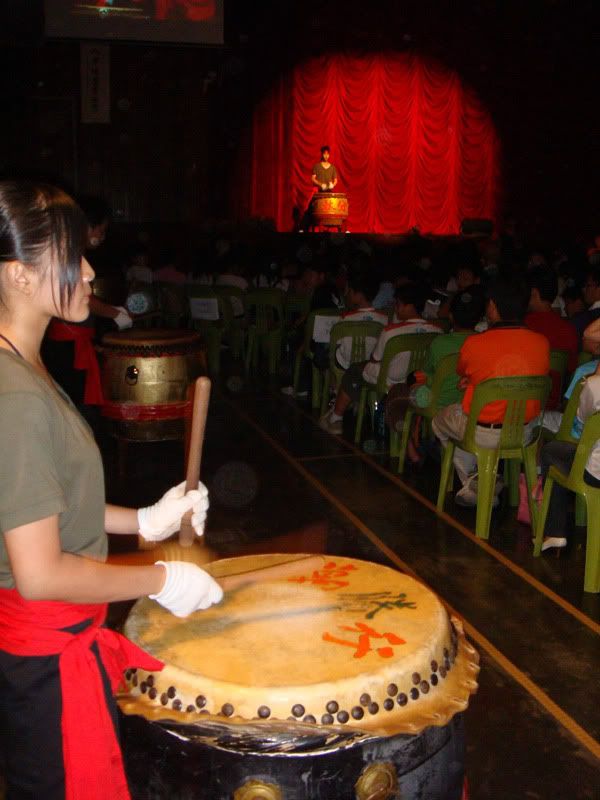 I find it awesome, beautiful!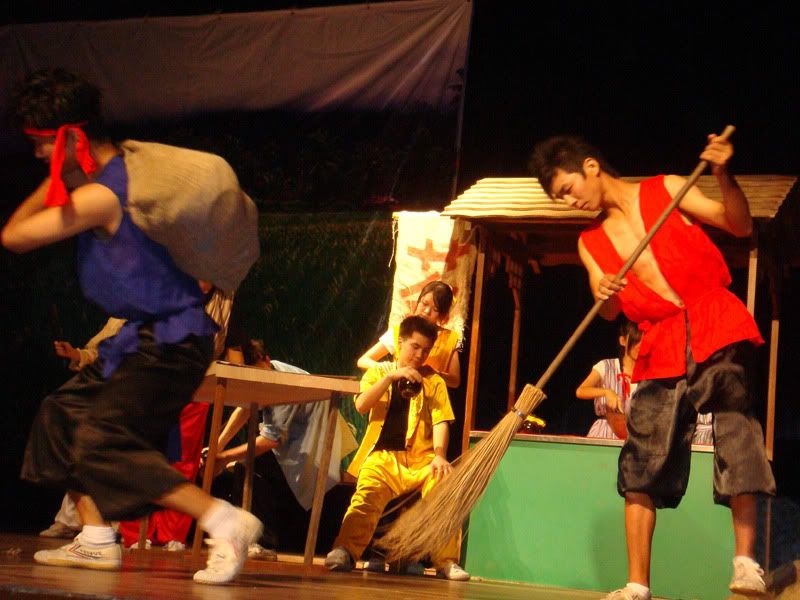 Drama on the origin of Wushu, as self-defense moves, army training programmes and, later, as an performing art.




Chinese lion dance performanceS, by current and senior teams.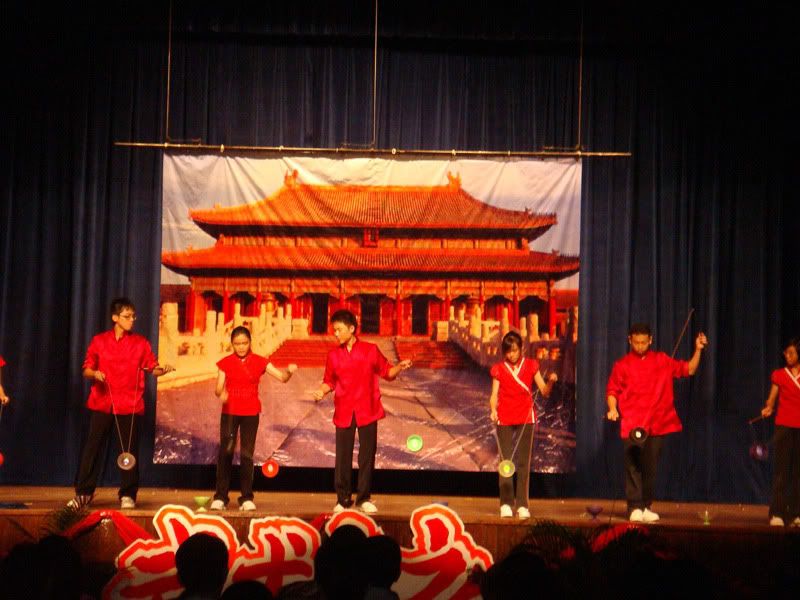 Cheling from Chinese Society.




Wushu performance.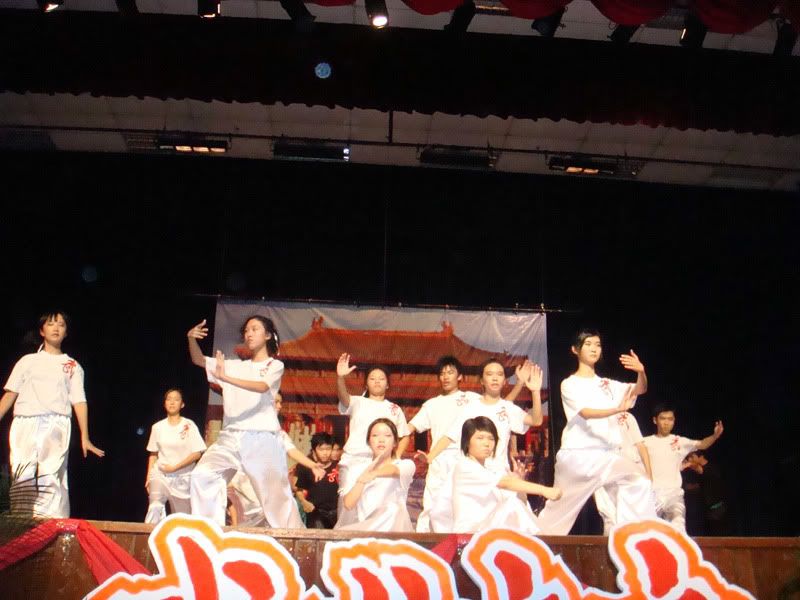 Taichi performance, which I think it's very graceful like dance.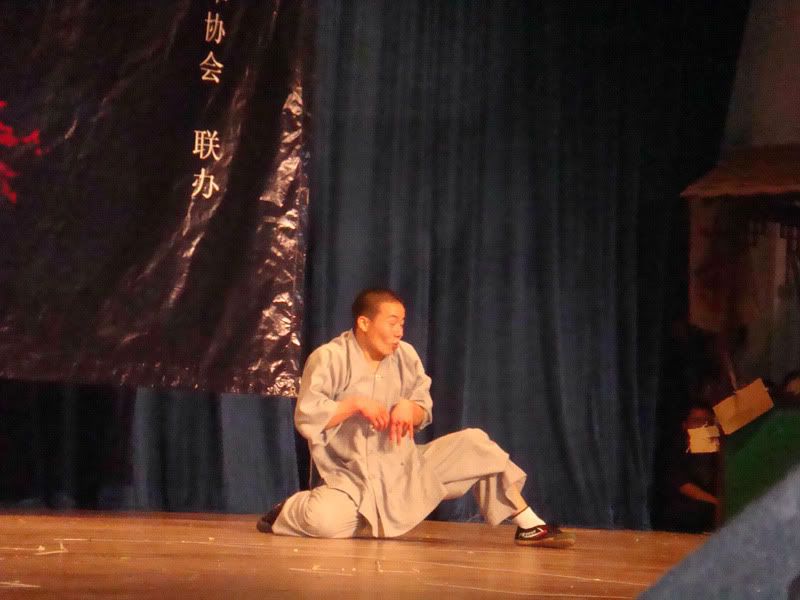 And guest performance from Shaolin Temple! This is the monkey style of Wushu, which is so so super cute XD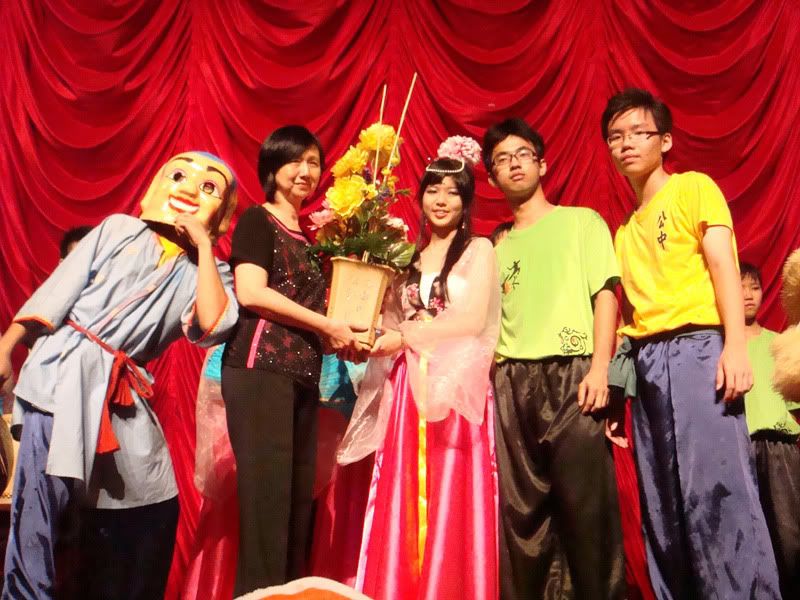 It was also sort of like Pn. Kok's pre-retirement ceremony.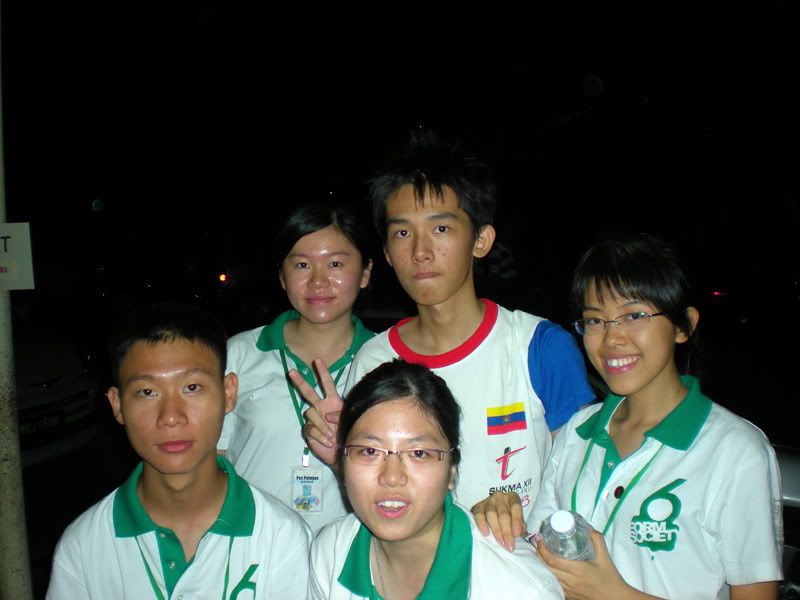 YC, guy, me, May, YHY
He is one of the (guest?) performer in Taichi from a school in Klang, who's also studying F6, and he is very, very good, so good that we just HAD to drag him out to take a photo with him :D
And then there is us :D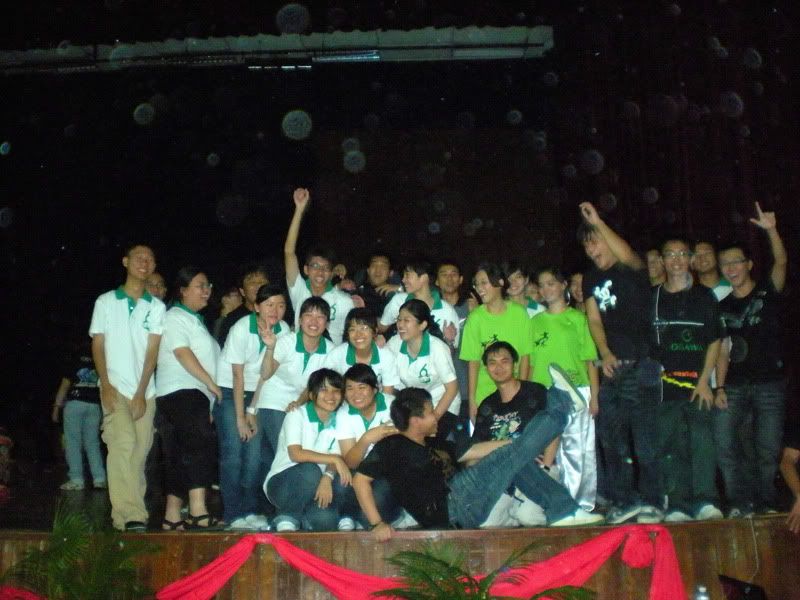 All F6ers who helped out.
Read more...
Sings; 15:45
, Links to this post
, 0 voices