>> Friday, 23 January 2009
because I have Mr. Fri-glow-in-the-dark-day :D


Sis said it looks like a terrorist. I think it looks like a Teletubby. In short it's an alien like Klaatu except less hawt.
*
Was cleaning up my desk one afternoon cuz I was lazy to study or something and I encountered this problem: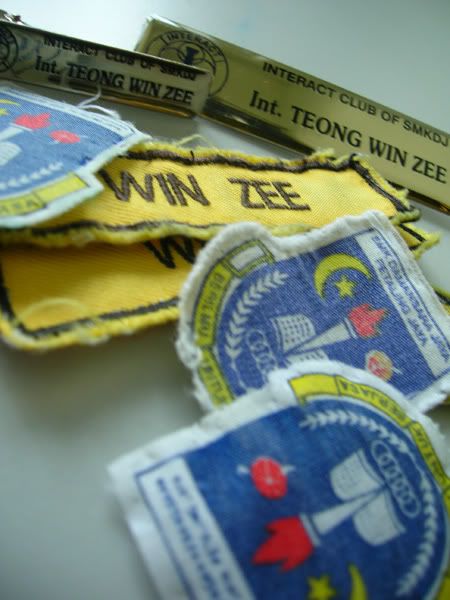 How and where on Earth should I dispose of memories.
*
Oh oh oh and I saw the cutest note EVER today I don't care if it means I have less RM1 to spend.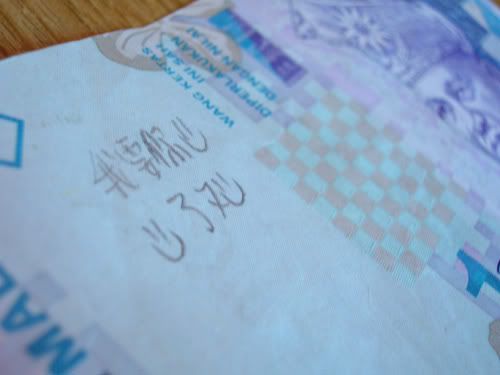 Cuz I don't have the heart to throw away Mr. Unknown's love for Miss Unknown :)
*
Yesterday during wushu I created some more bruises for myself, this time on the left side of my body.
I can predict that the rest of 2009 will not be smooth sailing.
Speaking of sailing I think Telur and I should try skating like before she goes back.
*
I've lost my blogging mojo and appetite for food and retarded laughter and the semangat to have a good sweat etc etc etc. I've lost myself.
I need time.
Jia you.
*
The red lanterns in school made me feel murderous. (I think you understand my feeling now do you my dear YC lol.)
CNY songs about getting rich made me feel even more so.
MUST CNY equate to kachings? :(
Happy Chinese New Year :)
REMEMBER TO WATCH SOLAR ECLIPSE ON JAN 26 4.32PM TILL 7+PM EVEN IF IT MEANS WATCHING WITH YOUR NAKED EYES AND GET BLIND LOL.
Read more...