>> Monday, 17 November 2008
End Creditouilles

HAPPY 18TH MY DEAR LARRY :)

HAHAHAHAHA can't believe you guys actually believe the Qi Xiong who left the message is actually him XDDDD

Ok anyways to add more fun to it: My dear dear Nobita please ask me and YC out to The Cave someday for dinner you belanja k :D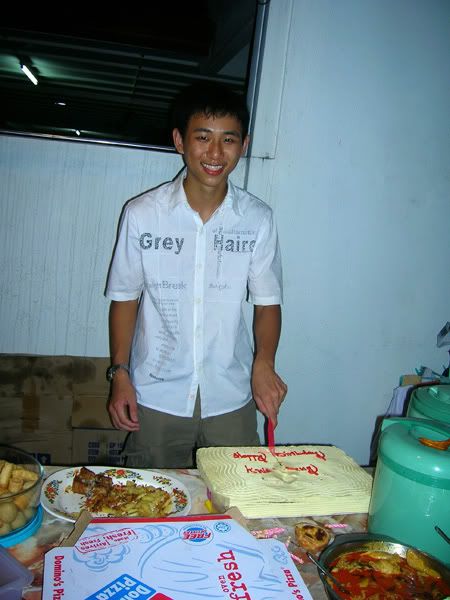 Dearest Larry / Patrick Starfish, whom I've mentioned in a few entries. A full-bodied 1/2 person. Oh, btw, the dent on the cake was created by his
sexy
nose LOL.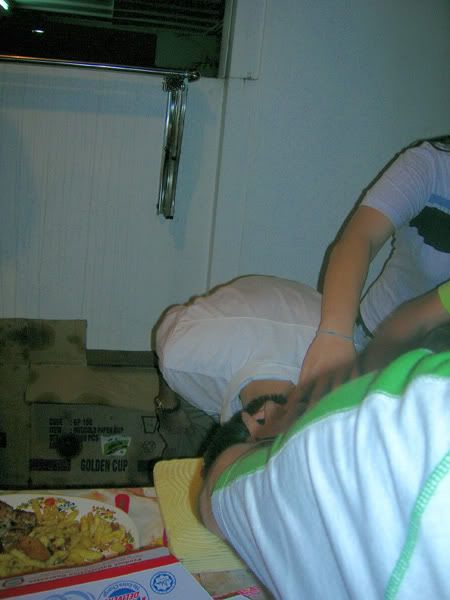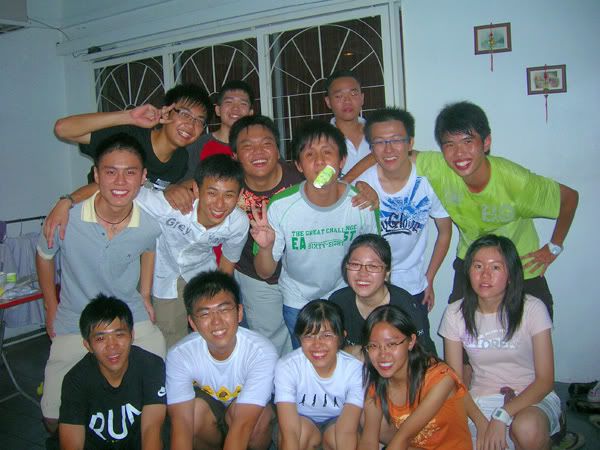 L6S attendance 15/23. We did not think of pakating to wear green / black / white / birthday suit, unlike L6A...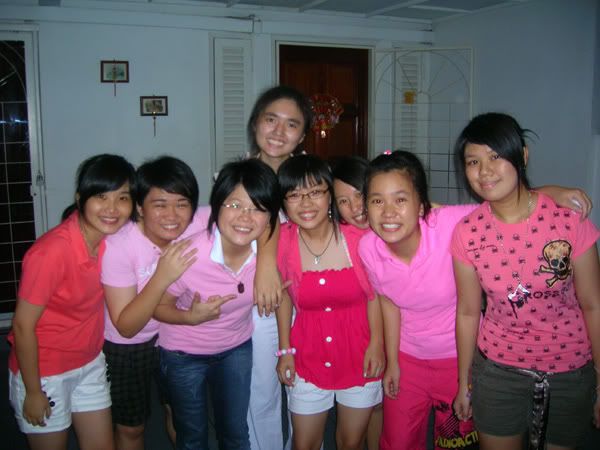 Oh oh oh and I must must must show you the guy who calls us 'babes' just cuz it sounds very uncle-ish of him to call us girls 'girls' and it's wrong to call us 'guys'. That's what he thinks anyway.
Future Datuk SIME DARBY!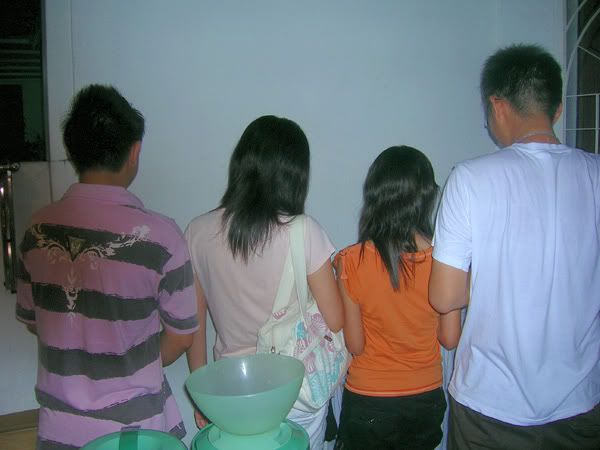 (L-R) Chris, YC, KY, Nobita
Eh who shot this ah I like weih so sexy XD And what on earth were they doing there lol.
(Iish photobucket damn slow)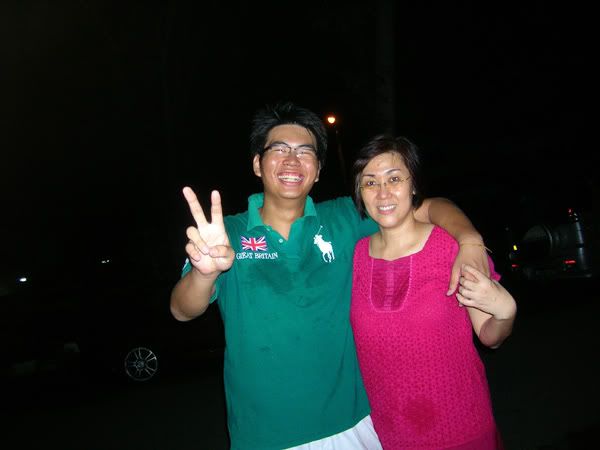 Nobita's brother, Nobita's Pn. TCT-look-alike mom seriously I think she looks like Pn. TCT don't you think so
HAHAHAHAHA this photo is super out-of-place XDD I wonder what the photographer said, who was the photographer?
SHUT UP L6Sians XDDD
Anyways Now that I know how Nobita reacts I have someone to bully yay! even though I'm the one being bullied too XDDD
Sorry la I memang suka bully orang.
Oh did I tell you I know how to play mahjong?
*
Thank you everyone for being so overreacted of my emoness hahaha. Emoness goes away fairly quickly for me la so don't worry (if you are) :D
Goodbye. Happy holidays.