>> Thursday, 14 August 2008
*waves* HELLO FELLOW CHSIANS! :)

The Best of You and Me, Number One Gun

Due to popular (okay more like persistent) demand from YH the Clam Wannabe I shall update today.

He gets really excited over the term simple happiness, he makes my blog seem like some sorta erotica / porno.

LAWLS.

Ah and they say they need a dictionary when reading my blog.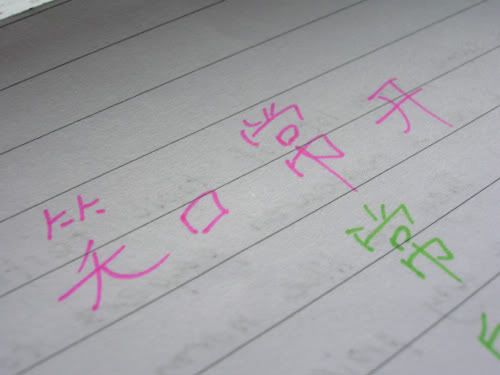 This is just SO Si Hui-ish :)
It is after that I went to CHS that I sometimes wish I do not understand a word of Mandarin.
Guo Tung didn't know I understand Chinese! Even after like 7 months of spending almost every Fridays in the library!
Am I really
that
banana XD
Boys can have the grossest conversation
ever
.
Like, two days ago the boys in my transport were talking about
anal sex
.
And yesterday they were freaking talking about some OTHER things. Things I certainly do NOT have to know. And I freaking heard the whole conversation. Wait - more like
listened
.
I felt like covering my ears like an innocent little girl, or snap back at them "WTF HELLO A GIRL OVER HERE", or laugh like an insane Tanjung Apple patient due to all the embarrassment.
IT WAS SO DAMN FREAKING DISTURBING.
GAWWWD.
I could've passed all those
precious information
to my brother.
EEW. UGH.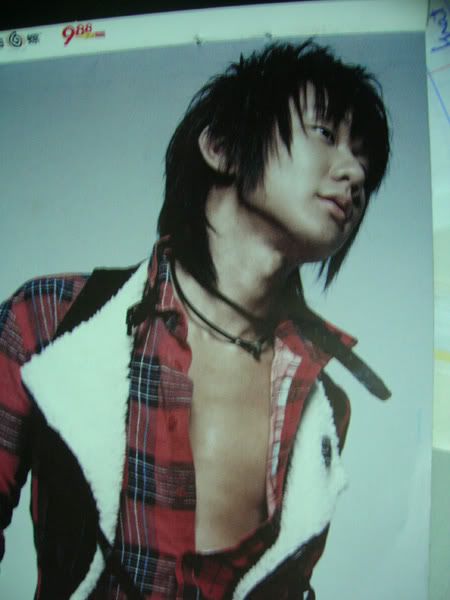 Still! I have been listening to JJ these few days, and rediscovered his hawtness.
I mean, like, GAWDDAMNHAWT *drools*
Bodily functions should never be discussed openly in front of the opposite sex.
Exams the past few days was disastrous I guess, I don't know I really can't judge. It seems bad but it doesn't seem that bad either.
I know my fussiness / indecisiveness is annoying :/ Bear with me la, CHS punya canteen did that to me, argh.
Still, when there are only 23 students in a class, you can't really expect to be in the top half. Or even in the top 23. Mmmm.
I was deeply inspired last week. And here is the damn embarrassing lala mushy poem XD
空荡的街上
不自禁地走到路中间。

我告诉你
我喜欢不羁的
简单的自由

你笑我单纯的乐观。

"很危险呐"
你伸出你的左手,
握住我的右手拉近

松开
你的手,很自然地,而我
试图平静狂
奔的
心跳。

自由…
对,我向往着
但────

走在路中间的那时,
我渴望着你的体温,
哪怕有多么短暂。

4/8/08
Mon
I damn loveylovelove the last verse!
(I'm gonna put on a paper bag with a :) over my head tomorrow.)
While it is entirely fiction I get inspired by simple things that happened.
No, nobody has held my hand, with that kinda purpose in his/her mind that is, haha.
Remember how we used to talk about love, like, all day, especially Jo XD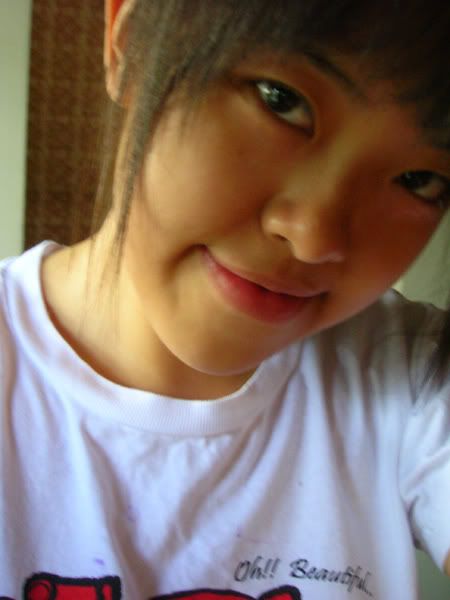 Genetically speaking I ain't that bad, HAHAHAHA XD
Jo used to go all envious saying I have natural eyeliner, haha. And she did say before that she wondered why no guys are pursuing me.
Seriously, that was the nicest most flattering compliment I've received, EVER! :)
(A girl's gotta have her vain moments yeah?)
And I remember (my memory sometimes scare the hell outta me) Waning once said that I seem to give guys a sense of protectiveness.
Mmmm, that is the more romantic version of reality. I practically give EVERYONE a chance to protect me. "Eh Win Zee come inside a bit. Win Zee very dangerous la faster come inside omgdness Win Zee I damn worried about you" and repeat it for at least a dozen times.
Unless I'm alone though, I take care of myself pretty well when I'm alone.
I wonder whether I lack of love at home, I have to rely on other people to give me some lurrrve, LOL.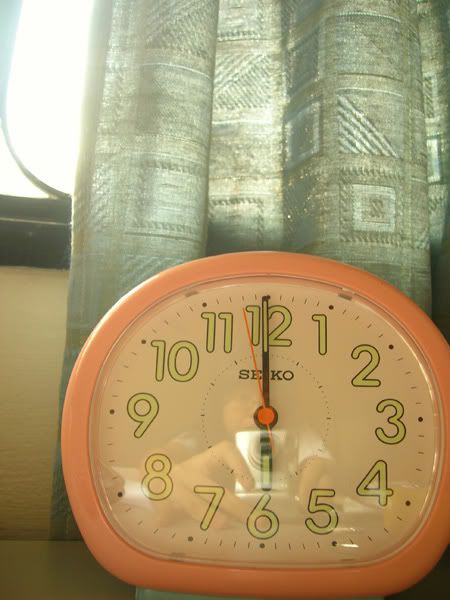 At 6pm, adrenaline rush is max.
My name has become
a devoted chant, a worship
, for some.
I seriously wonder whether CHS is a conducive environment for vanity.
I gotta work on my charm so as to attract the right guy(s).
Remember Serrrrrn the kidney :P
I FREAKING KENA NS! :D
Strangely I want people to call me by my Chinese name, no matter how vain it sounds: I attract attention.
Mmmm, weirdo.