>> Sunday, 10 August 2008
Elephant., Damien Rice

Happy 18th Mr. YH Clam Wannabe :)

Will be on a short hiatus.

Freaking exams, argh.

MY FAT RECEPTOR IS ACTING UP AGAIN :( I have 3 more kgs 2 more inches to lose.

Arrrrgh X(

I'm confused :/ Over things. As usual. Gah.

F*cking EDS.

Waning I already have a letter in mind for you! I'll write it soon, during the holidays perhaps :)

Yes I spent quality time for brainstorm sesh, I believe Lee Ching the Biology author is jealous.

YOU'RE WELCOME!

Sudoku improves coordination.

I am your real life example.

I've killed thousands of mosquitoes.

Mwahahaha.

Exam is two days away, here I am blogging away, procrastinating.

I brought the whole teapot and a cup up to my room last night, and went down once to refill the pot.

Therefore I drank two huge pots of Boh tea, alternating between Chemistry and old issues of seventeen and Shape (also known as procrastinating).

I like the false sense of detox.

Sometimes I feel like I'm at the verge of being anorexic.

No kid.

I annoy myself with my fussiness.

AND I'M WAITING PATIENTLY FOR MY JEROME KUGAN.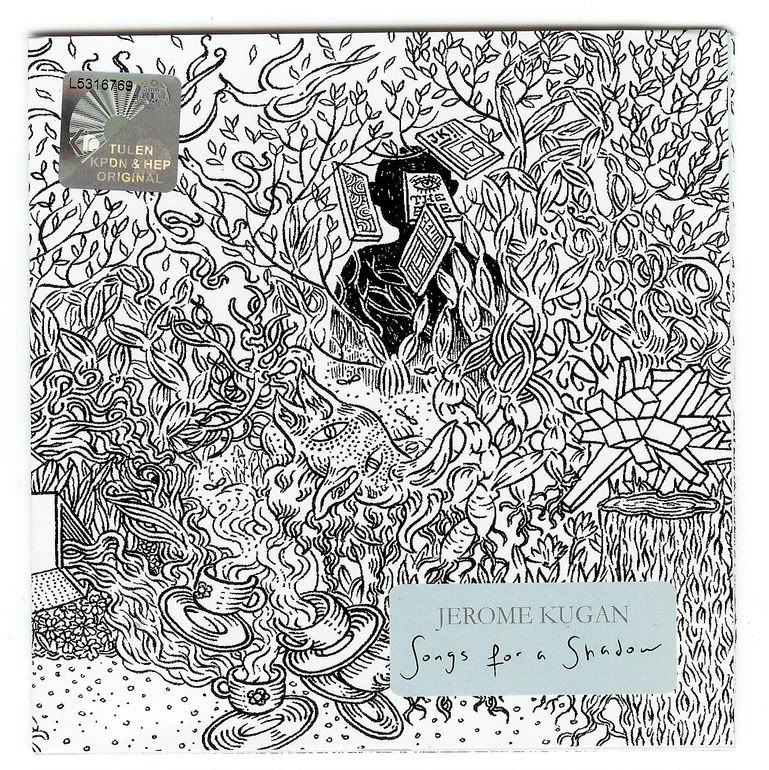 Jerome Kugan's Songs for a Shadow
Heavenly.
Gary Chaw's Wake Up Song is so swing-ish/jazzy.
To-Dos During the (short) Holidays:
Finish off The Memory Keeper's Daughter!

Breakfast at Tiffany's

Face/Off

The Rain Man

Sweeney Todd: The Demon Barber of Fleet Street

Turtles Can Fly

The Kite Runner

Atonement

14 Sai no Haha

Pushing Daisies
Season 1

Download The Accuracy of Death and The Dark Knight and Before Sunrise and some more other movies I can't remember their names.
What, you didn't know I'm a movie (and drama) junkie?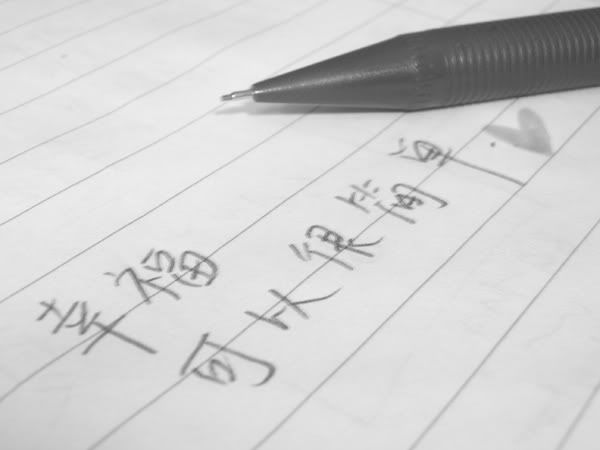 Something I intended to tell Gray Fox in one of the letters, hahaha.
I think HELP college punya people are Win Zee-phobic.
I tried calling them for two days and nobody picked up the phone.
Lol.
Waning and Iyin: HE is no longer the Talk of the Day of L6S girls so just forget it la haha. Anyways, he has sexy back. Shhhh.
Despite all the seemingly-insane photos taken secara curi-curi at school, I still lack of that perfect dose of insanity :(