>> Sunday, 24 August 2008
Currently drinking: HOT seaweed fishball soup :)

Owhkay for some reason Waning is damn interested in the Famine 30 camp this year.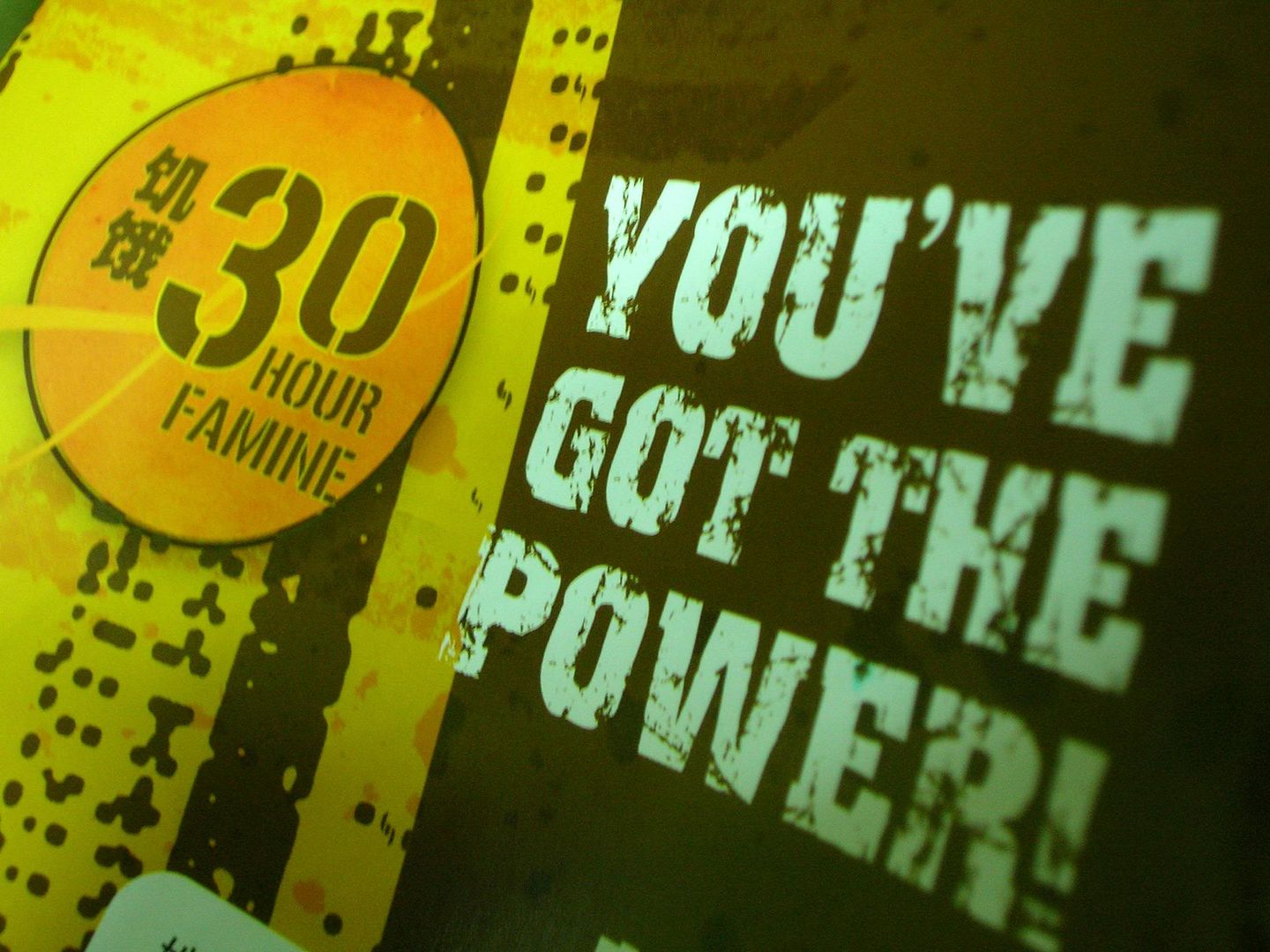 I just got home at 5.30pm today.
I am so damn efficient.
Well. I was alone in HELP University College. OMG!
And, to be honest, this year's activities are quite boring. Ah, well, we only had 2.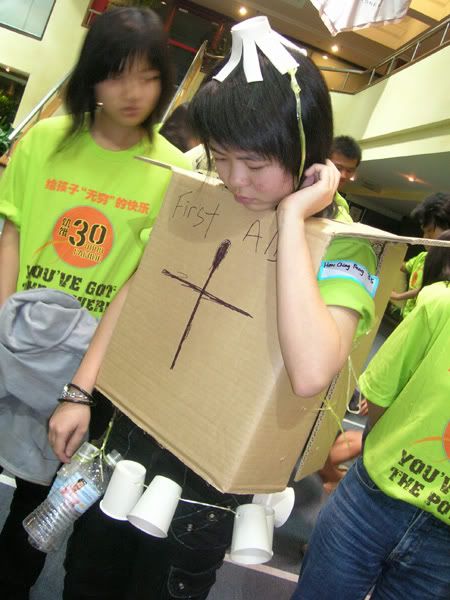 One of the activities, where we were provided with one Milo cardboard and supposed to design an aid worker's uniform.
I didn't watch the English movie
Children of Men
cuz I didn't get the movie. And the girls were like laughing at every f*cks said.
F*ckf*ckf*ckf*ckf*ck!
I didn't see you laughing.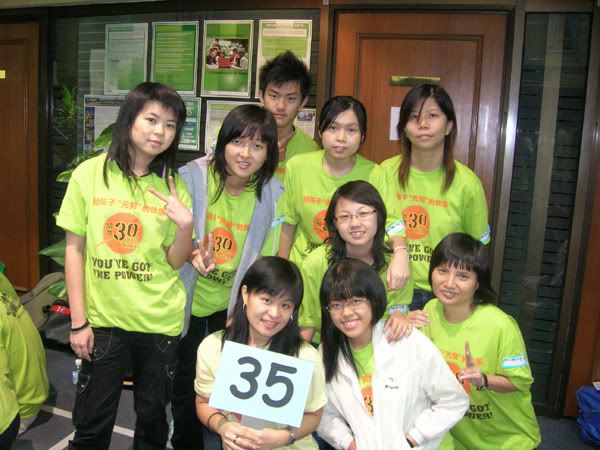 I saw Evelyn/Vivien.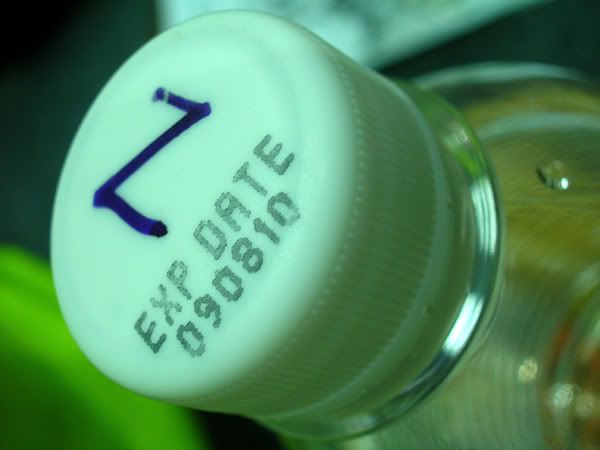 This is like the Nth bottle of water I got o_O from Diamond.
Yes. Excluding the times we were in a group, I was 100% alone. I went to the bathroom alone, sleep alone, wake up alone,
eat breakfast alone
.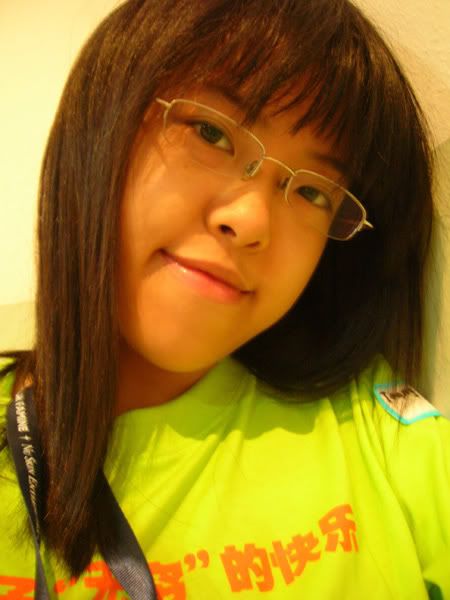 And when Win Zee is alone this is what she does.
Being alone ain't that bad :D In fact I read finish
Junk
August issue and half of
Arouse Suspicion
, some stupid lame romance.
It was so damn cold. I wrapped myself up like a sushi and still I shivered like some shivering animal.
I made a mental shopping list: MP3 player, gloves, jacket, socks.
The next morning I realized I slept at the wrong end of the sleeping bag.
Like,
wtf?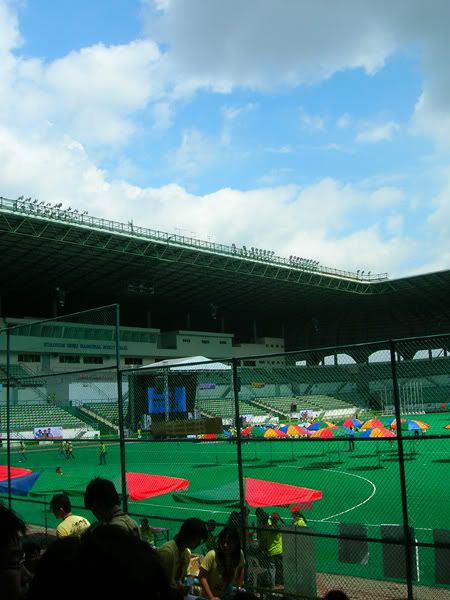 It was very very sunny and very very hot when we got there at 11.30AM, and then it rained. Mmmmm, great timing.
Apparently there were only 8000+ participants this year, much much less compared to last year's 10k.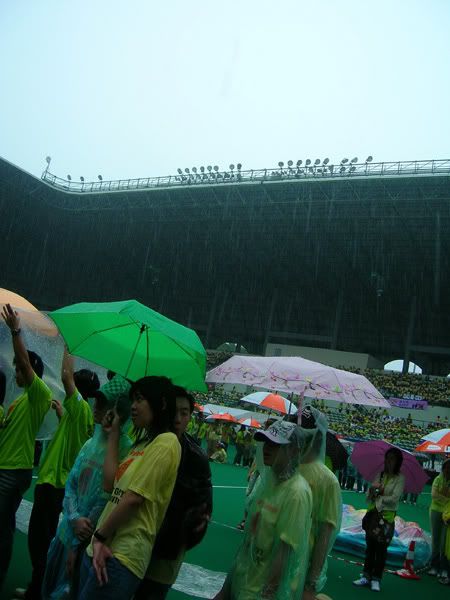 Rain, rain, go away...
To-do: Update myself with Malaysian Chinese music scene.
Apparently Jo didn't get a donation card... and I smuggled her into the stadium at the last hour, literally!

Waiting patiently outside the LRT station as I sang the theme song Tomorrow and Tong Hua. Sorrs la, I can't think of any song to sing X(
Smuggle or no smuggle, nobody would've cared anyway.
She wore my 3E camp shirt hahaha! It's the EXACT lime green shade and I freaking wore it before camp started! XD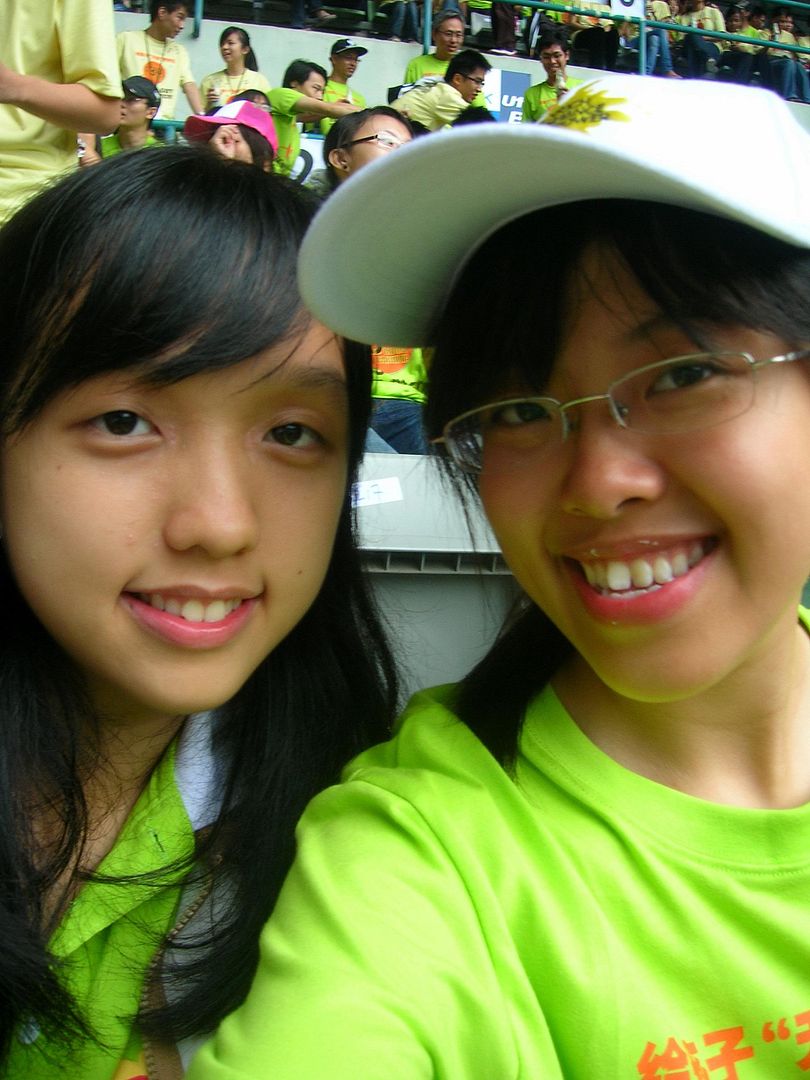 Jo and I
She said I've become fairer. UHMM LOL O_O
I freaking broke fast a minute too soon! Sorrs la, I saw other people eating , and my cellphone says it's 16:00 already.
Well, I did sorta start to fast at 9.30am on Saturday... *cough*
We got V-Soy soya bean and Koko Krunch for our breaking fast meal. I miss banana cake!
And I took the LRT with Jo back home. I didn't know the station was just exactly opposite of the stadium! Oh yeah, now I do.
To-do: Load up on loads and loads of shillings.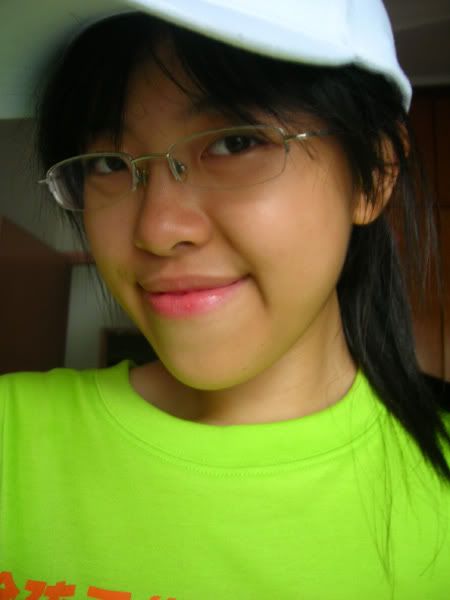 Aiks. Sorry. Have to signify my 2nd famine!
Think it's fun? Let's fast 30 hours from talking XD
*
I hope I get gastric tomorrow like last year hehehehe.
I DON'T CARE I DON'T CARE I INSIST I LOST 1KG.
*
Yeah la yeah la YH I love you too (as a friend) :D