>> Friday, 1 August 2008
I watched the National Marching Band competition on Wednesday.

And freakin' left at 11pm just cuz my brother was tired. So-called.

And there were two more teams left!

Stupid pampered brother.

Anyways congrats to CHS who got 5th... somehow... *cough*

The person who throws stickie is called a Drum Major.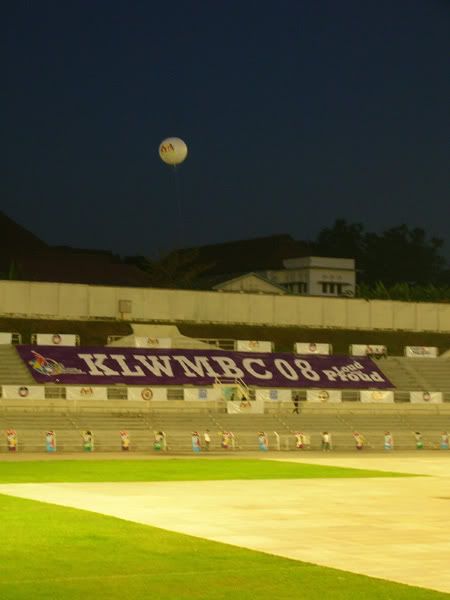 And I wanna watch the KL World Marching Band Competition! It costs kachings :(
*
I brought camera to school today just cuz my dearrrrrr Lee Ching the Orange Mouse asked me to.
Welcome to Chemistry lab 2, which serves as our classroom.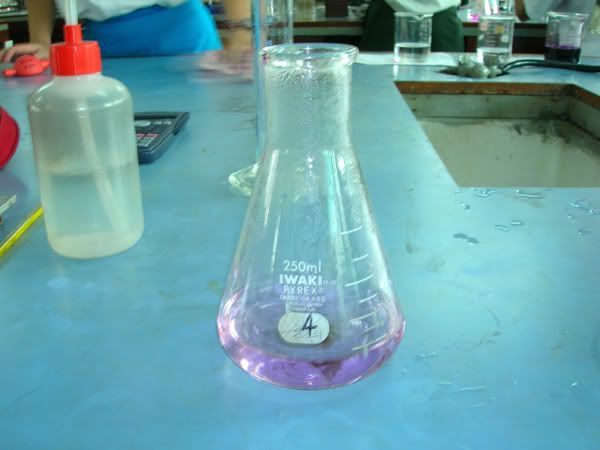 This is KMnO4 with H2SO4 and MC2O4 in conical flask.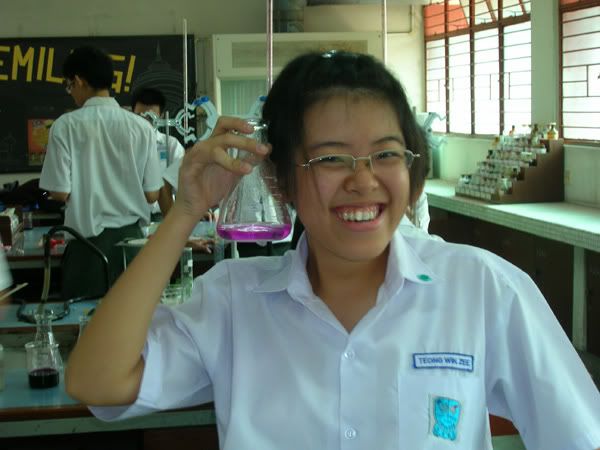 Yeap.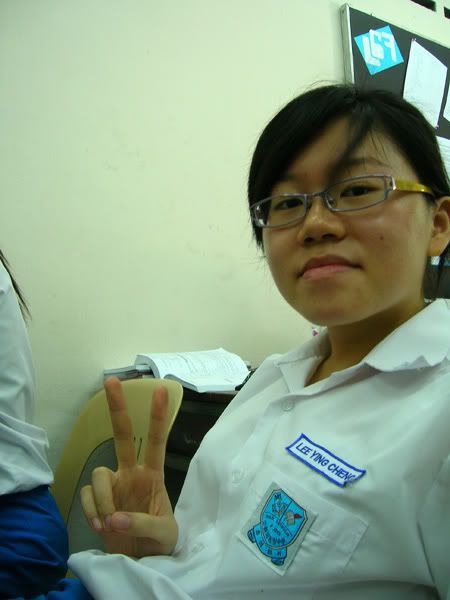 My dearrrrrrrr Lee Ching Orenji aka wushu and bus partner.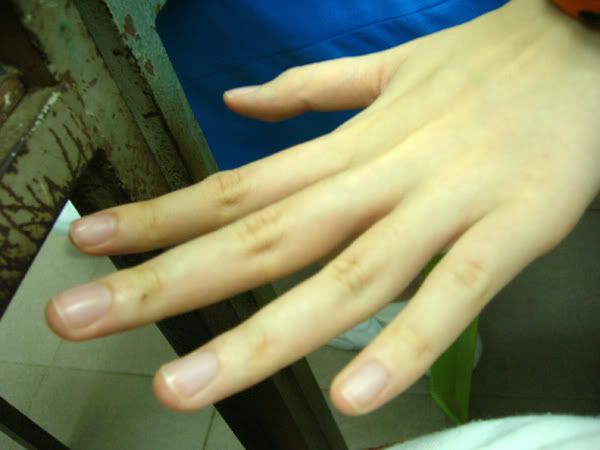 Meet Orenji's hand.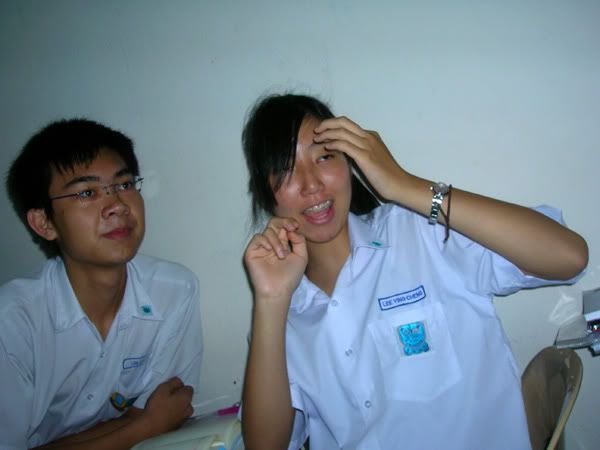 U-Phun and Japanese exchange student Ayaka, who belongs to Orenji.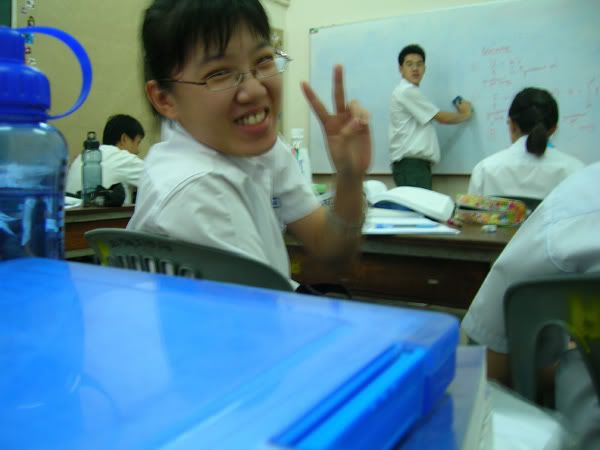 Miao Miao and her peace sign.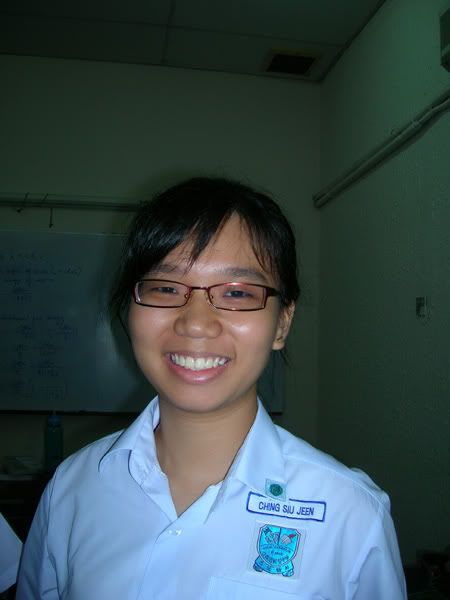 Miss Super Cute Genius Ah So Jeen whose cutesy never fails to remind me of Jo :)
The result of being in the claustrophobic
samui
L6F.
*
11 days to exams.
Like, shit.