>> Friday, 22 August 2008
Happy birthday Chin Peng!

To Gray Fox: When a boy talks/jokes to/about you when you're taking a shower - in short, when you're naked, it gets embarrassing...

Broken Man, Boys Like Girls

Initially we wanted to scream like crazy at Scream Park or Extreme Park, but it was drizzling.

Orenji and I were happy cuz we didn't have to splurge RM48, hehehe.

Lunch at Gasoline Café was a spicy sour Italian affair.

The Hawaiian Chicken Spaghetti was spicy and sour o_O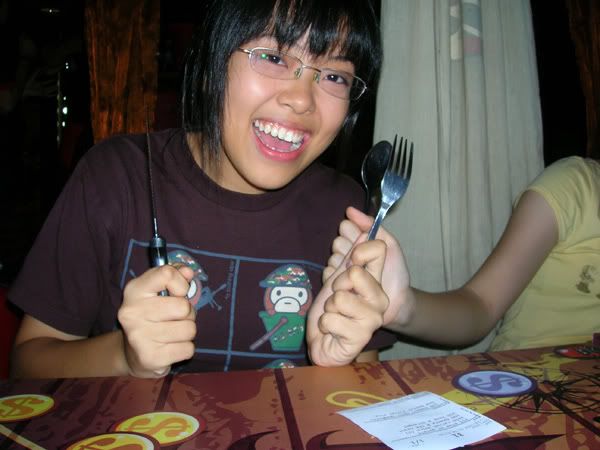 Sorry... I get high at the sight of knife and fork.
Great atmosphere though. And the French toast was yummy!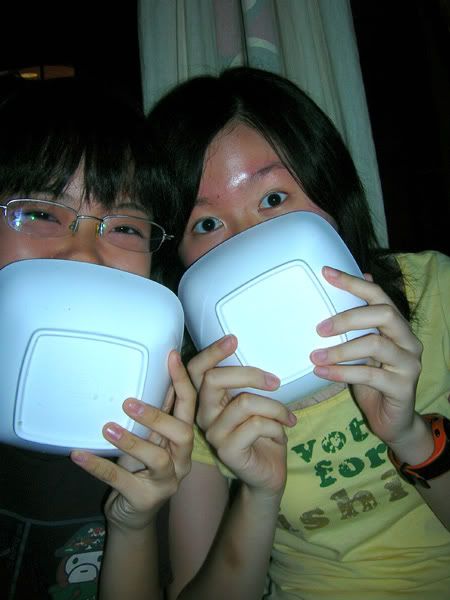 With Orenji. I had no idea what the plates are for.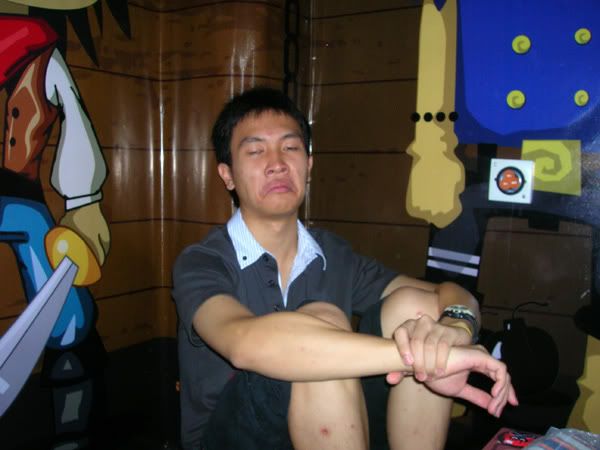 Zuo Hao who looks like the monkey on my monkey T-shirt!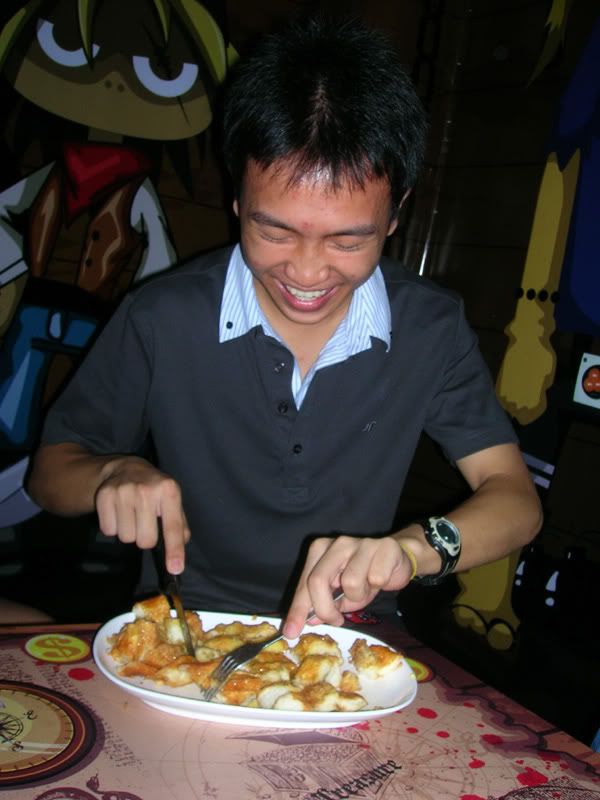 Mr. Zuo Hao Speechless Gentleman blushing as he sawed the French toast for May Kecil and Kar Yee! XD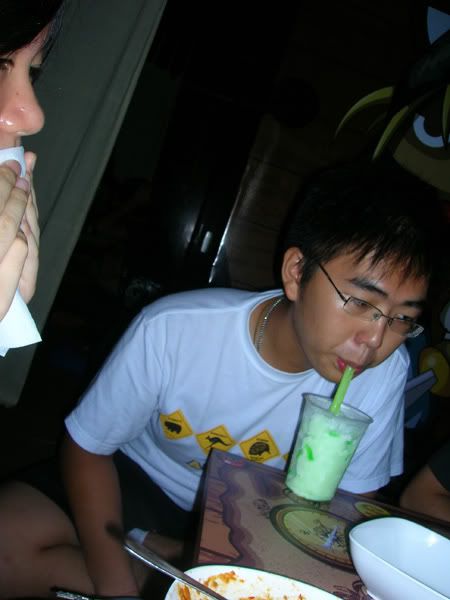 NOBITA LOOKING LIKE A CREAM PUFF! (And Orenji's sexy nose LOL.)
We hung around, went to the arcade, played a little, and then we decided to sing.
Yeap.
I hope my parents don't find out, I'll be so slaughtered! :P
We've discovered some singer wannabes.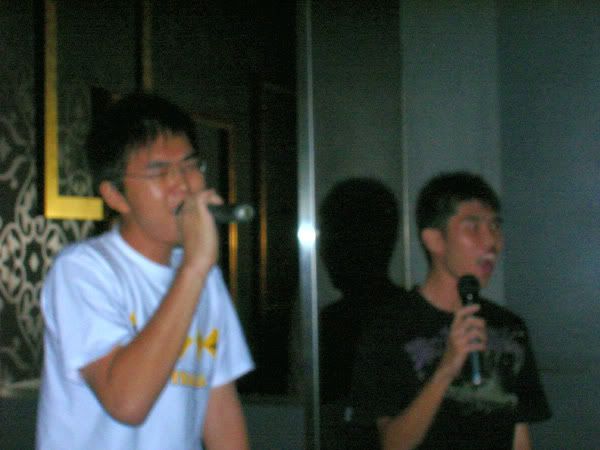 HAHAHAHAHA. Note how intensed Nobita is.
AND WE GOT 2 FREE HOURS OF SINGING SESH HAHAHAHA!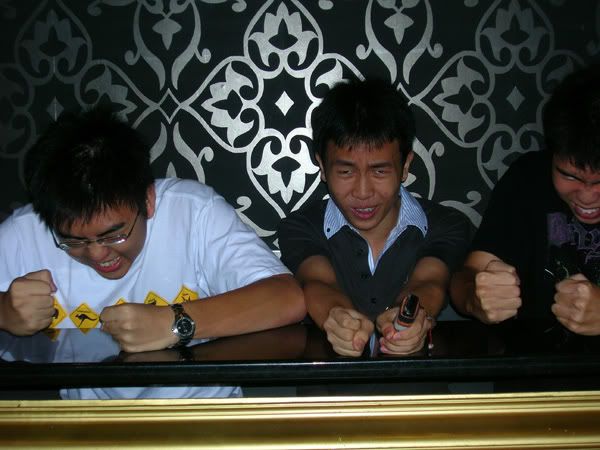 Some so-called group photo of the boys. I have no idea what they were doing either.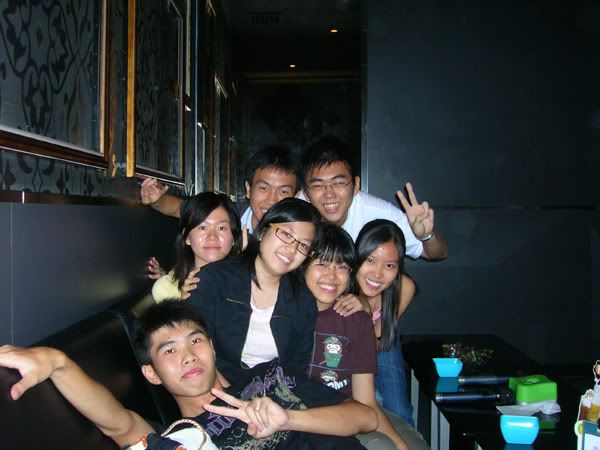 (Clockwise L-R) Zuo Hao, Nobita, Kar Yee, me, May Kecil, Orenji, YH
YH! I DAMN LOVE YOUR JACKET CAN YOU GIVE IT TO ME ON MY BIRTHDAY XD And you are such a great driver hehe!
NOBITA! Thank you so so so so much for appearing out of nowhere and bring me back to our k-room XD
Kar Yee and I are JJ machi! XD I rediscovered JJ's cutesy OMG.
*
I watched
Rain Man
a few days ago, the first thing I noticed is the so 80's music.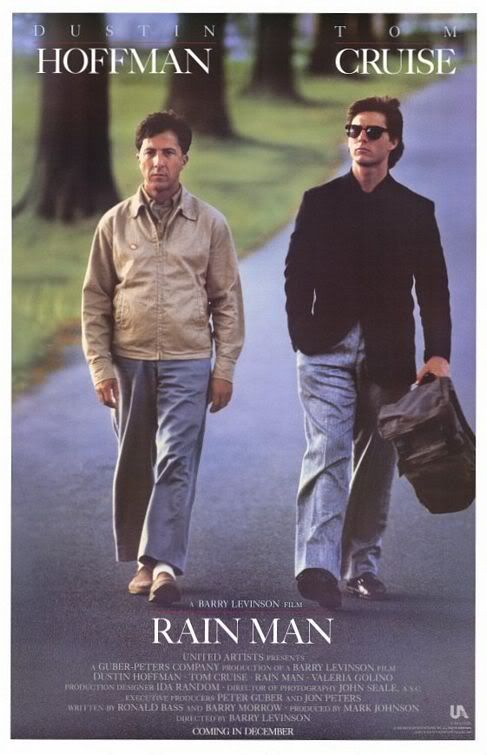 I can't recognize Tom Cruise at all, unless he's wearing his sunglasses, haha -.-;;
Raymond (Dustin Hoffman) is annoyingly a genius.
And the movie ain't bad :)