>> Friday, 25 July 2008
We had our first class trip, and guess where we headed to?

The low maintenance National Science Centre, hahaha.

We were supposed to first listen to an Animal Science talk then proceed to wander around the building.

Instead, we ended up just hearing, talking, laughing... and me being teased at.

The worst thing of being talked about is not being talked about, Oscar Wilde said so.

So I ain't complaining.

LOL.

Besides he ain't that bad, HAHAHA.

First and foremost,


Meet Mr. Tongue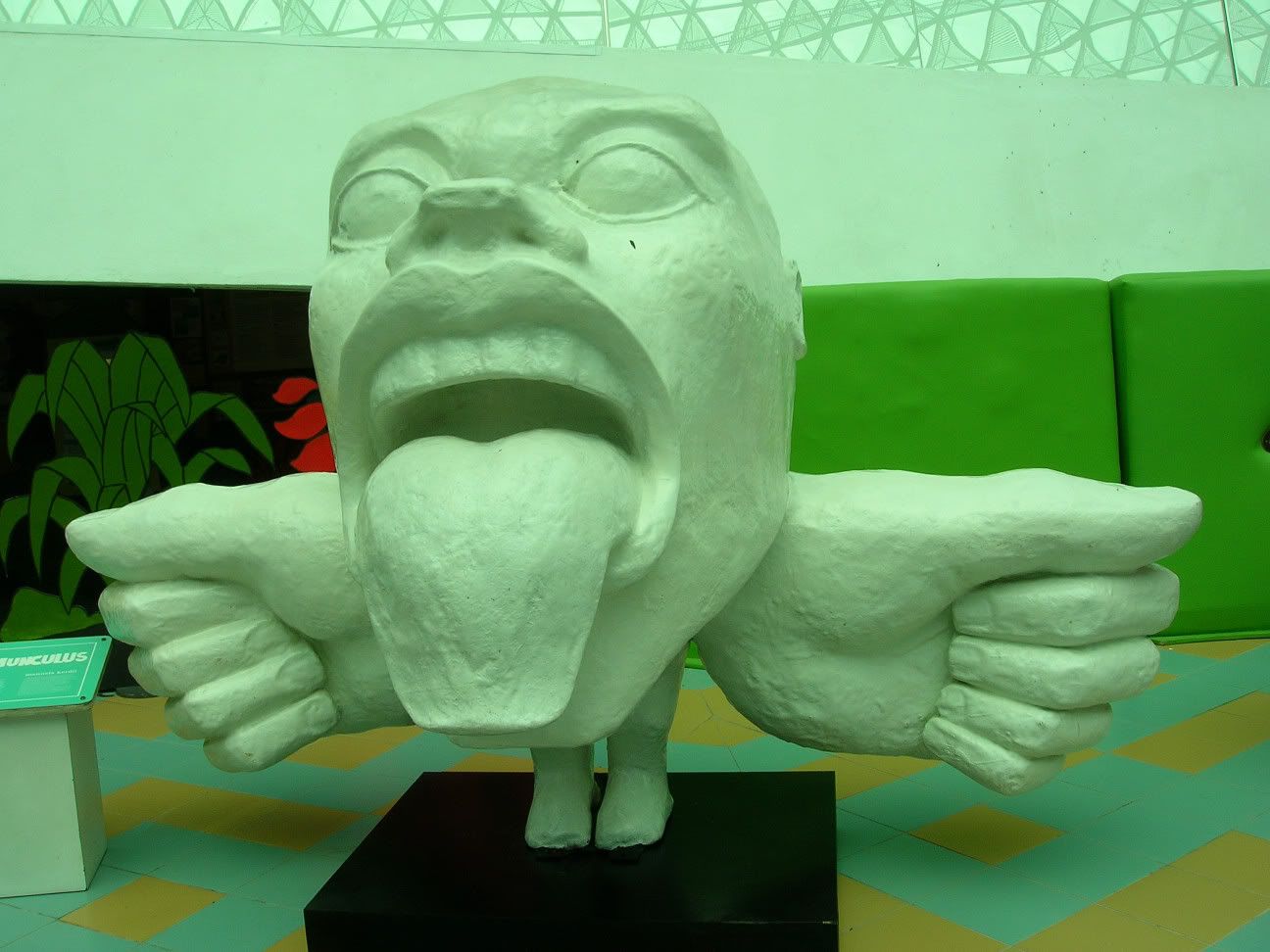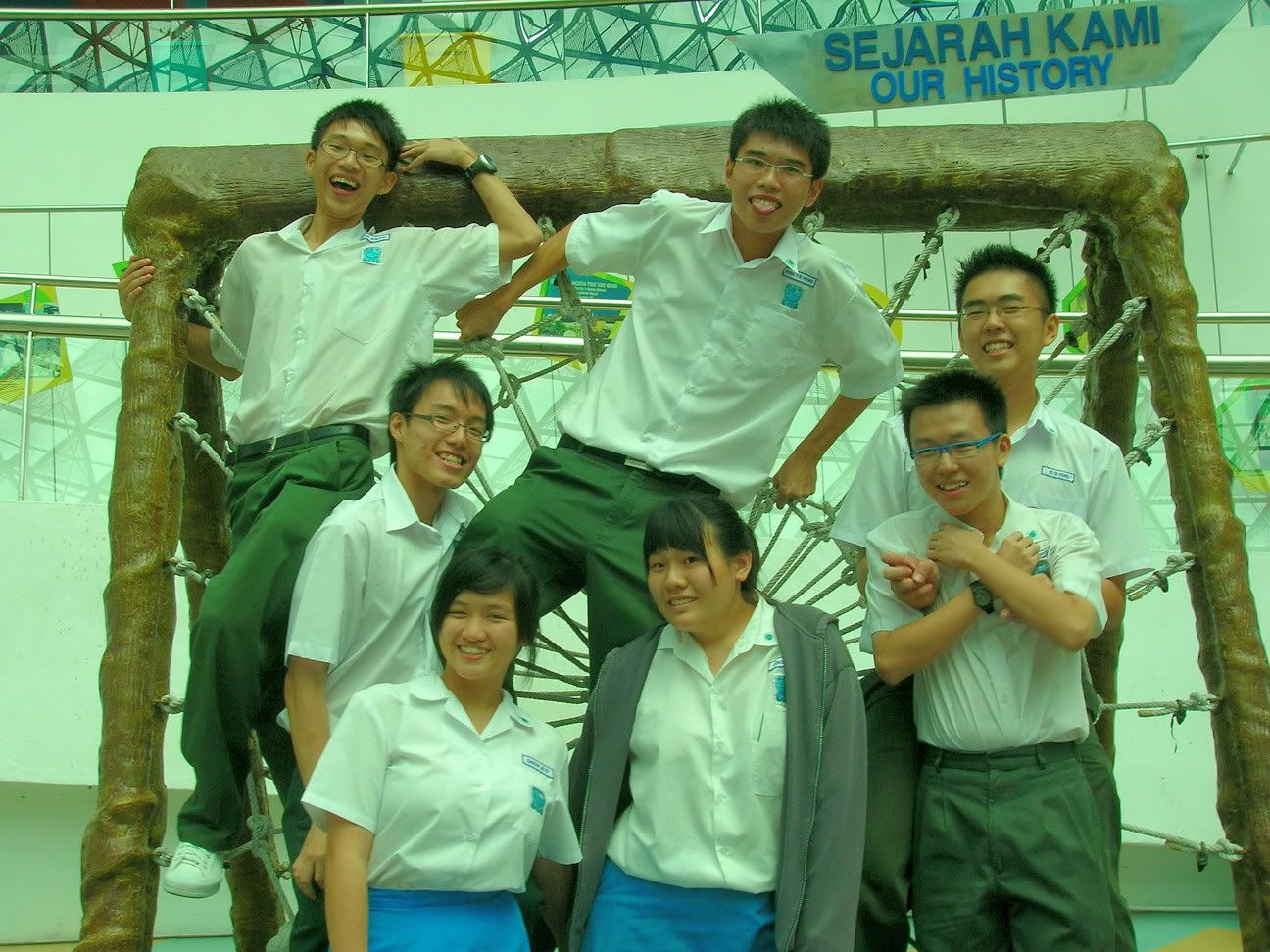 (L-R) Jun Fai from SMKTS; Ding Sheng, who is 364 days older than me lol; Yuk Hoong from Sri Utama to La Salle; Qi Xiong, our beloved teddy bear Nobita KT who is extremely soft-spoken; Kiang Boon, one of the quality guys (ahem) with his distinctive blue-framed glasses and political thinking.
And Bio class girls.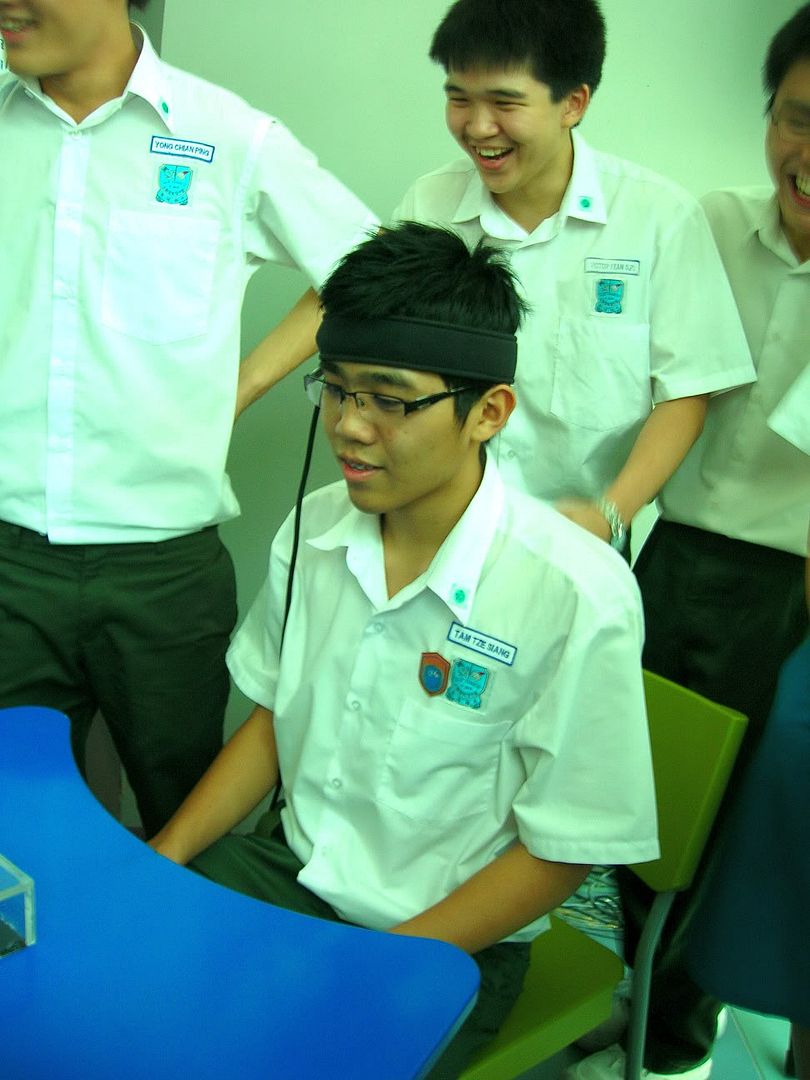 Tze Siang, our beloved PKT, whose name when I speak of makes me think of Fox :P With Chian Ping, Victor and Kong Sime at the background.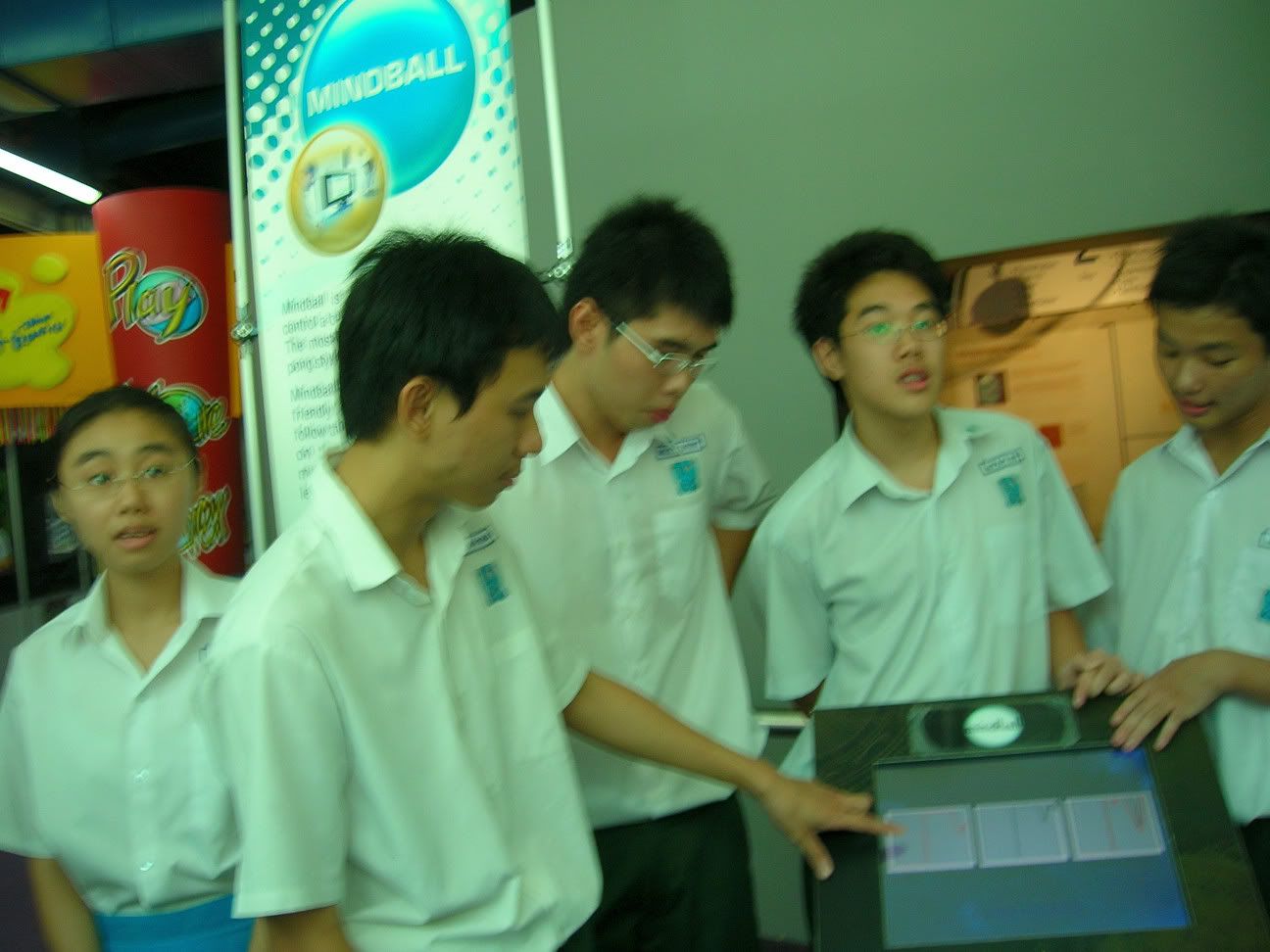 (L-R) Kwan Seng, who never fails to remind me of Fox, again; Yuk Hoong; Kar Jun, whom I have nothing to add, haha.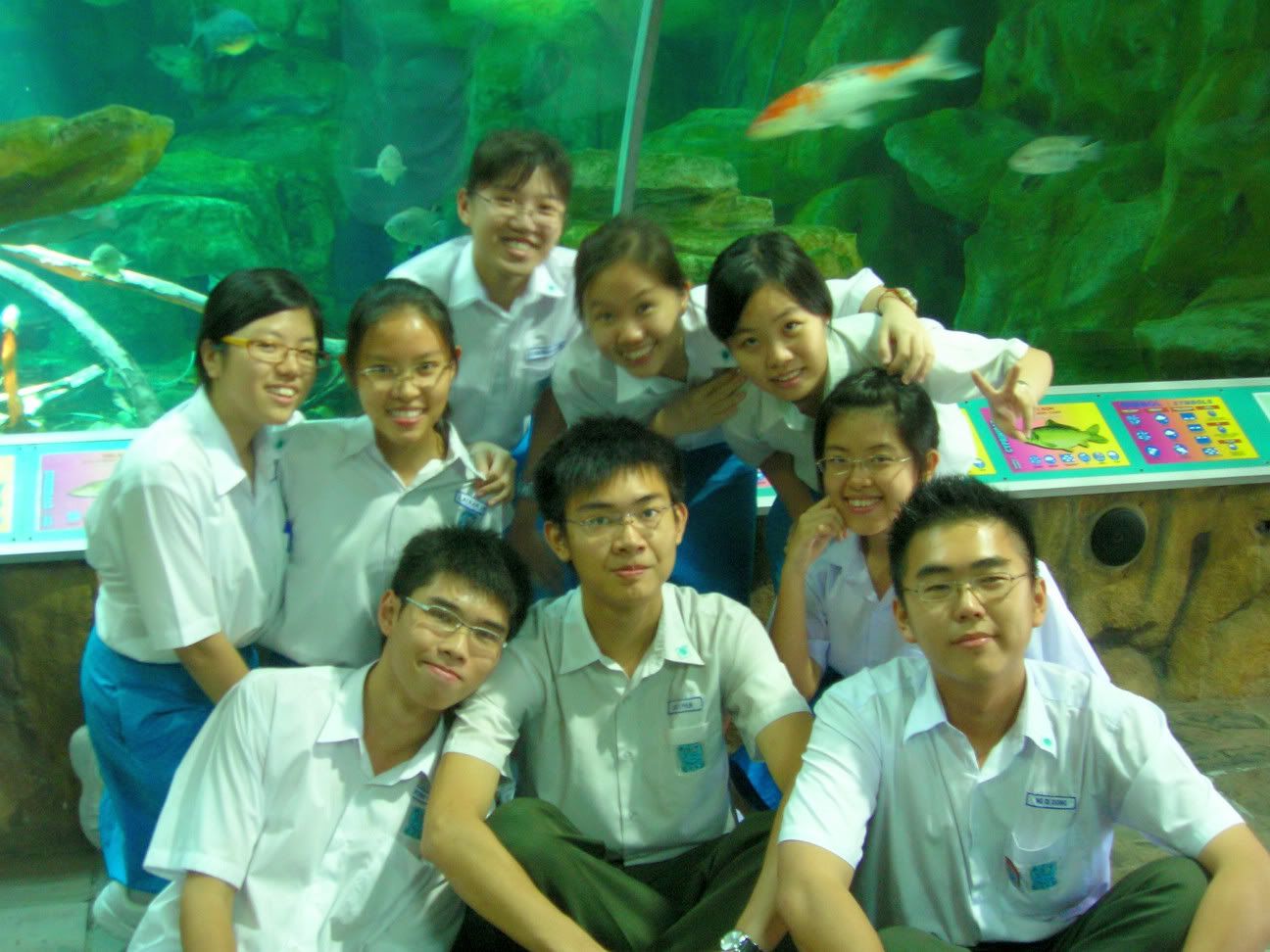 Girls, with passer-bys Yuk Hoong, U-Phun the Bendahari, and Qi Xiong.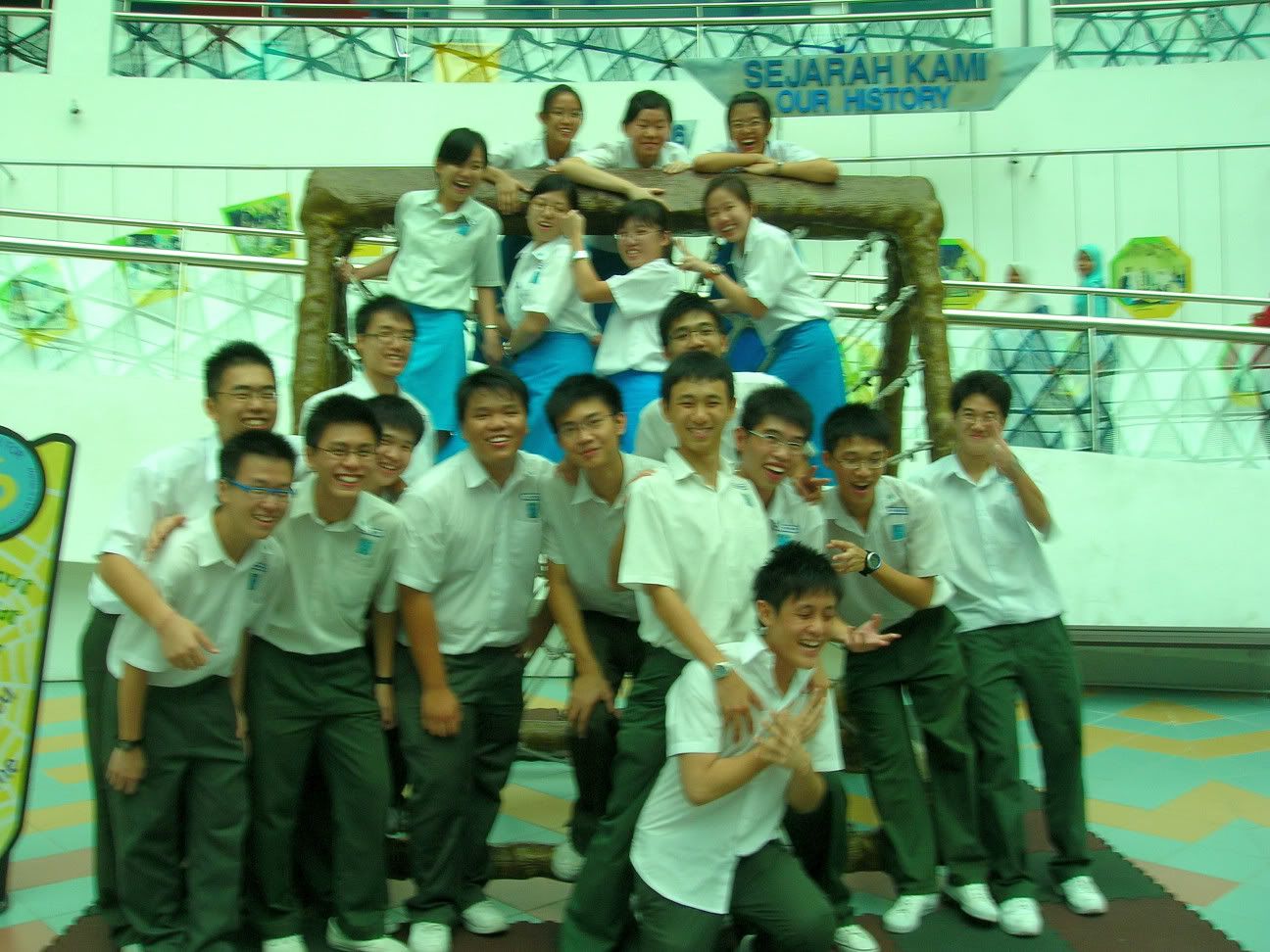 L6S, 3 MIA

Oh yeah, HE's somewhere in there, LAWLS.
*
I met one of my Angels today! His nickname is Gray Fox (you can pretty much imagine my reaction when I saw his nickname, hehehe) and he's a Physics class guy and he speaks English to me :) And I like him cuz he gives me Peanut Butter cookies, hahaha.
Oh, he owes me my
A Thousand Splendid Suns
, he is a freaking fast reader.
Waning, his handwriting reminds me of yours, if you still write like how you did.
*
School band rehearsal today was alright, I found it quite messy, their movements. And the second song sorta boring, tidak bersemangat, third song was a burst of chromatism, contemporary, a beautiful finale.
I'm so gonna watch the competition at Stadium Merdeka, 30th July, Wednesday, 8-11pm!
And guess what's the dress code?
Red, white, black.
Go Dynamitez?