>> Monday, 28 July 2008
Pada hari Sabtu yang lalu, saya telah pergi ke sekolah untuk tidur.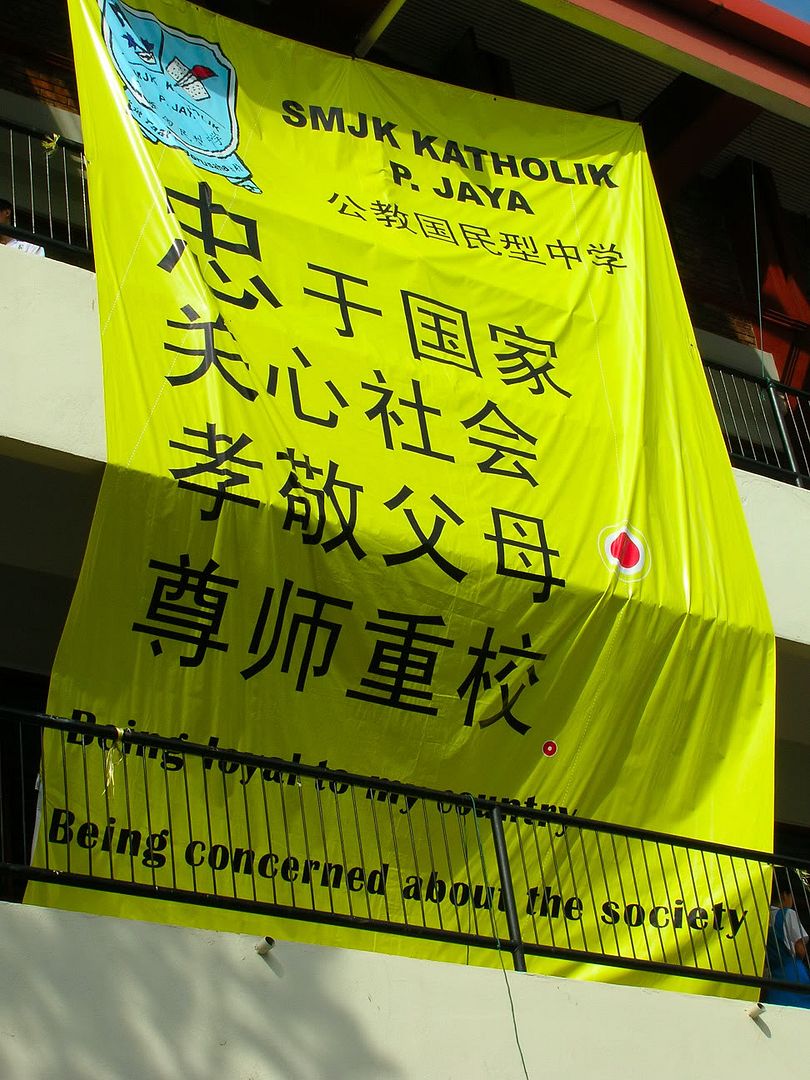 I had a handful of salt in my mouth. Or more.
Had lipstick on my face...
Challenged my super short memory span.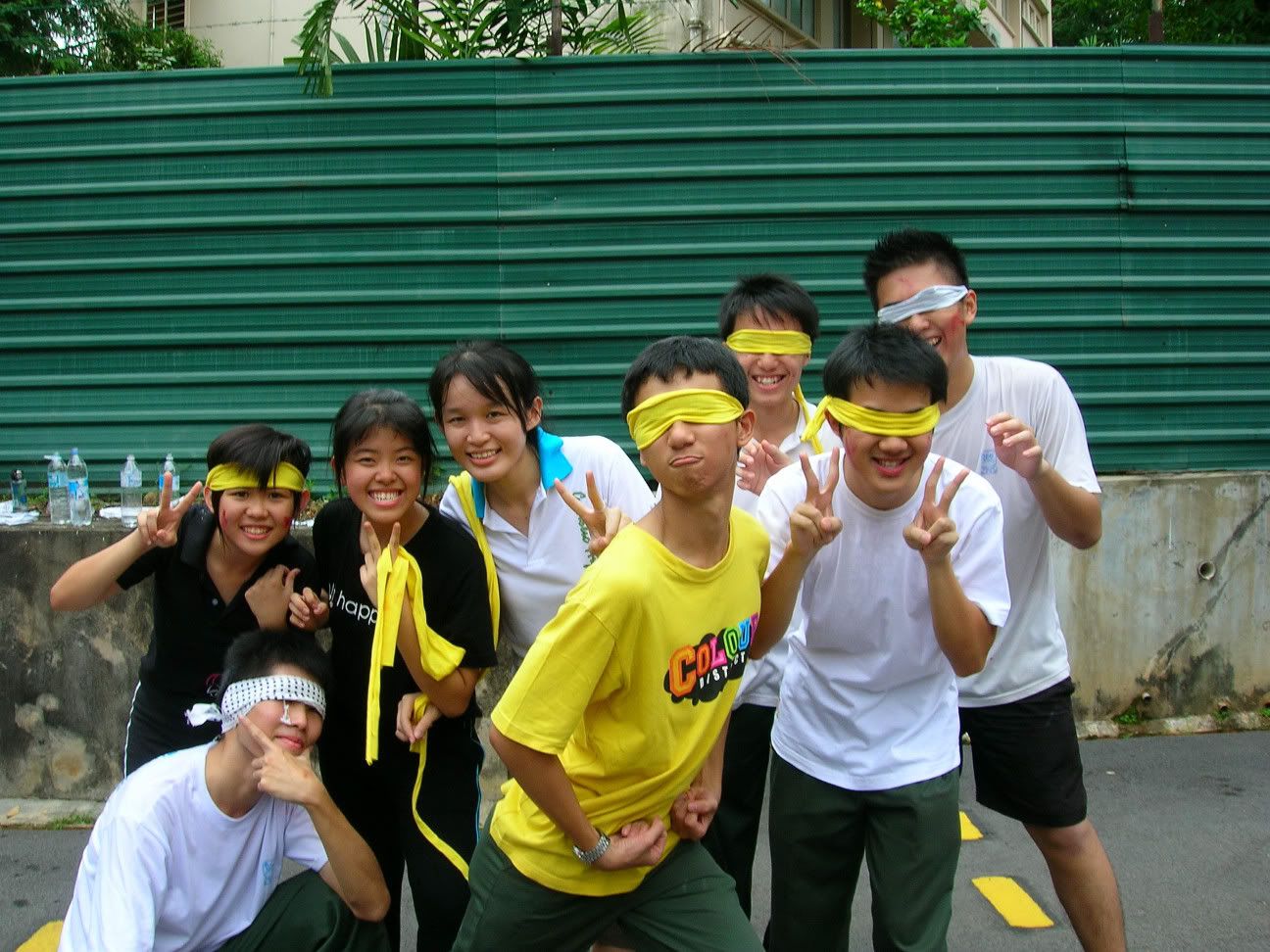 Group 3. Clockwise L-R: Kah Eng, me, Yeng Ying, Ding Sheng, Qi Xiong, Mok Chia Lit Molly, Kwan Seng, Yuk Hoong.
Before that, while waiting,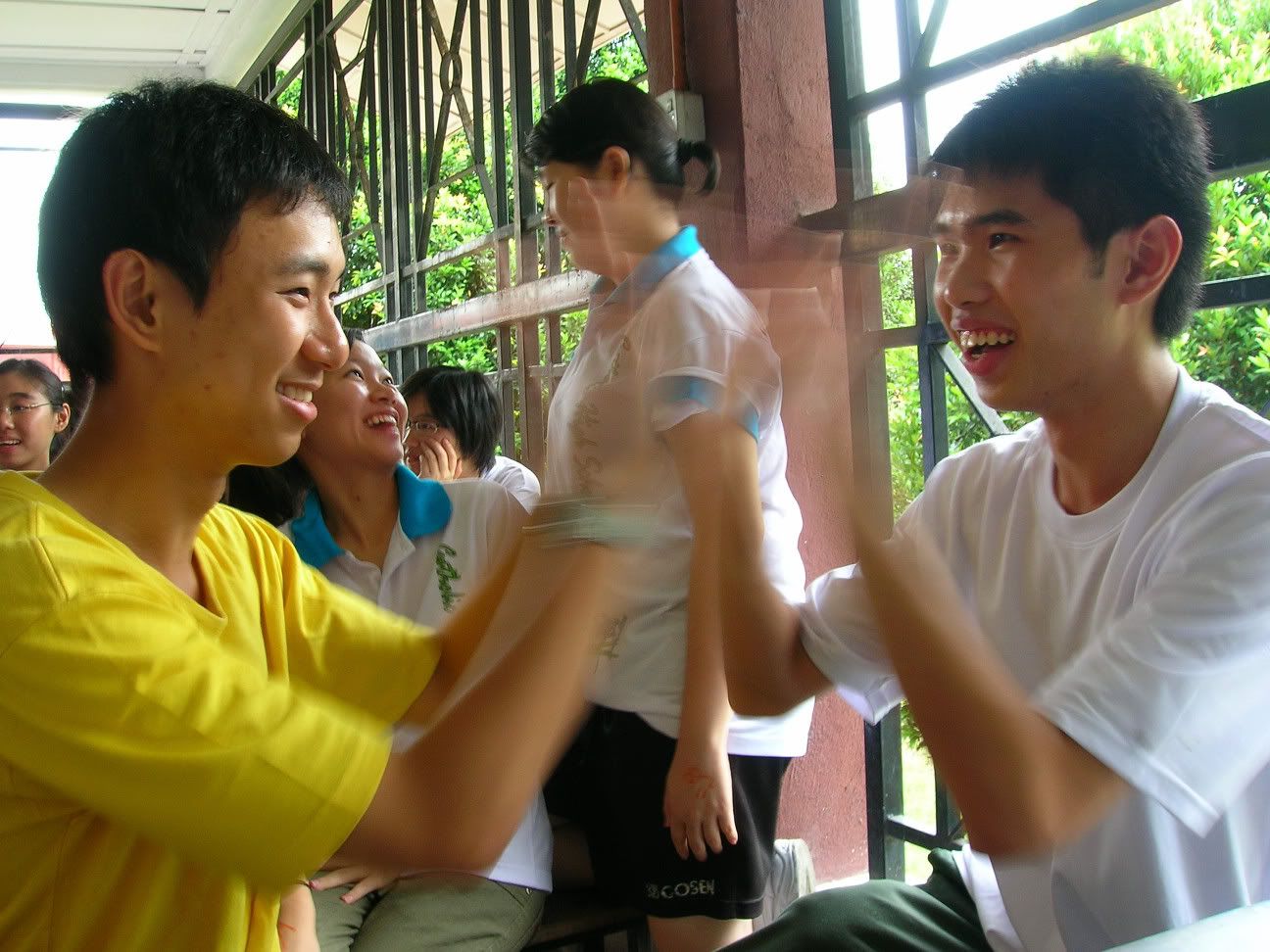 Boys will forever be boys. Kwan Seng, Yuk Hoong.
And we were so damn exhausted.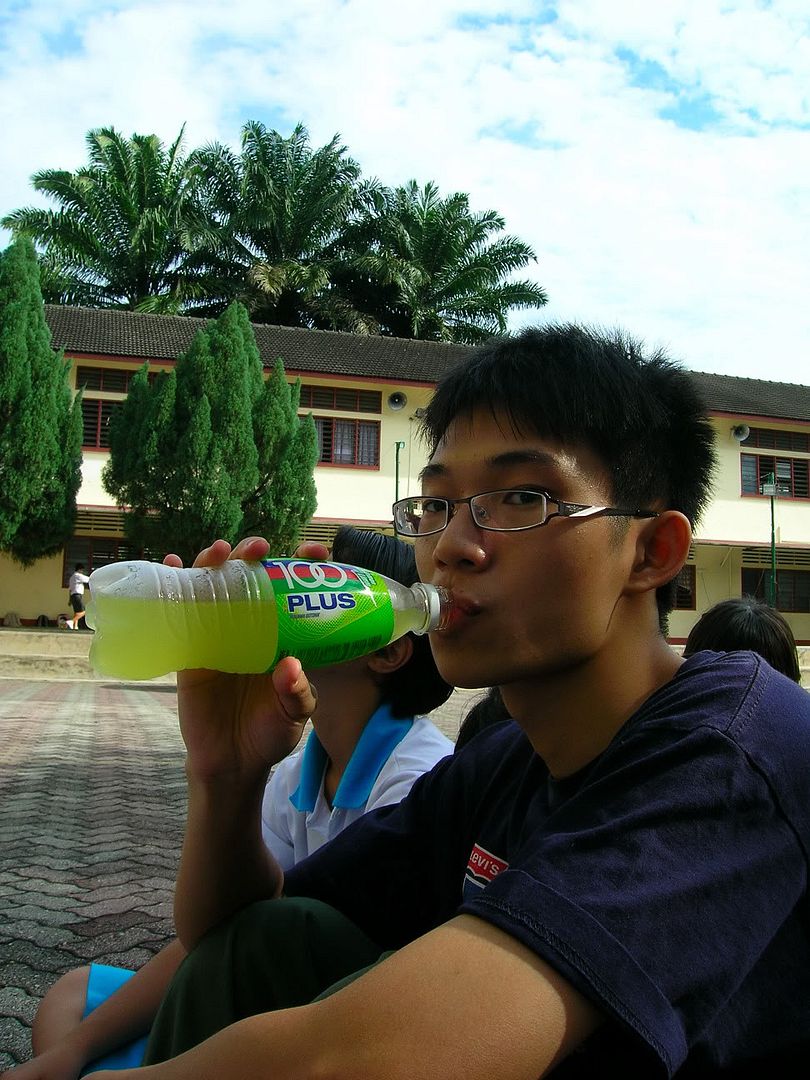 Mr. Further Maths Yap Jun Fai who likes his picture being taken.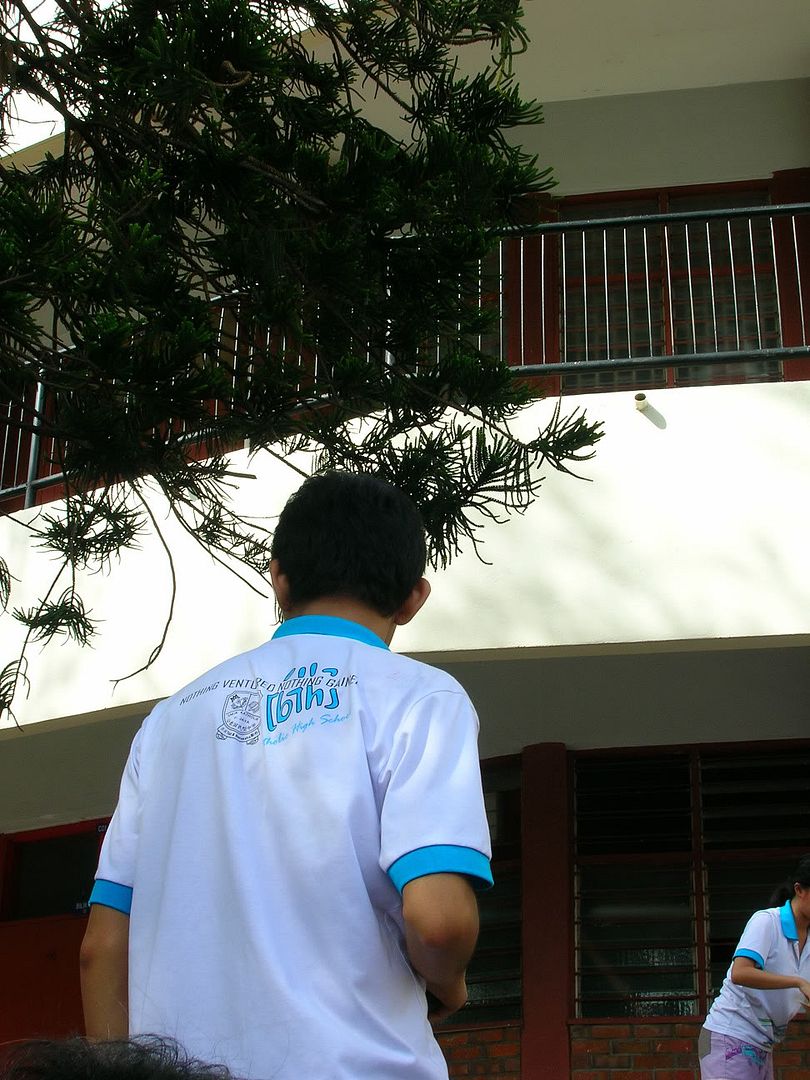 Ex-prez Jonathan Yee and his sexy back ;)

I CLIMBED A TREE (and look like a siao po)! :)
Clockwise L-R: Kah Eng, Yuk Hoong, me, Ding Sheng, Yeng Ying, Molly, Qi Xiong with our prizes... we were (bottom) third!
I reached home at 6pm, gosh, slept for an hour, not focusing on Periodic Table and instead I was inspired to write a Chinese story until 1am... which I can't post it in here, characters too obvious plot too ambiguous.
IT'S PURELY A FICTION K BUT VERY VAGUE.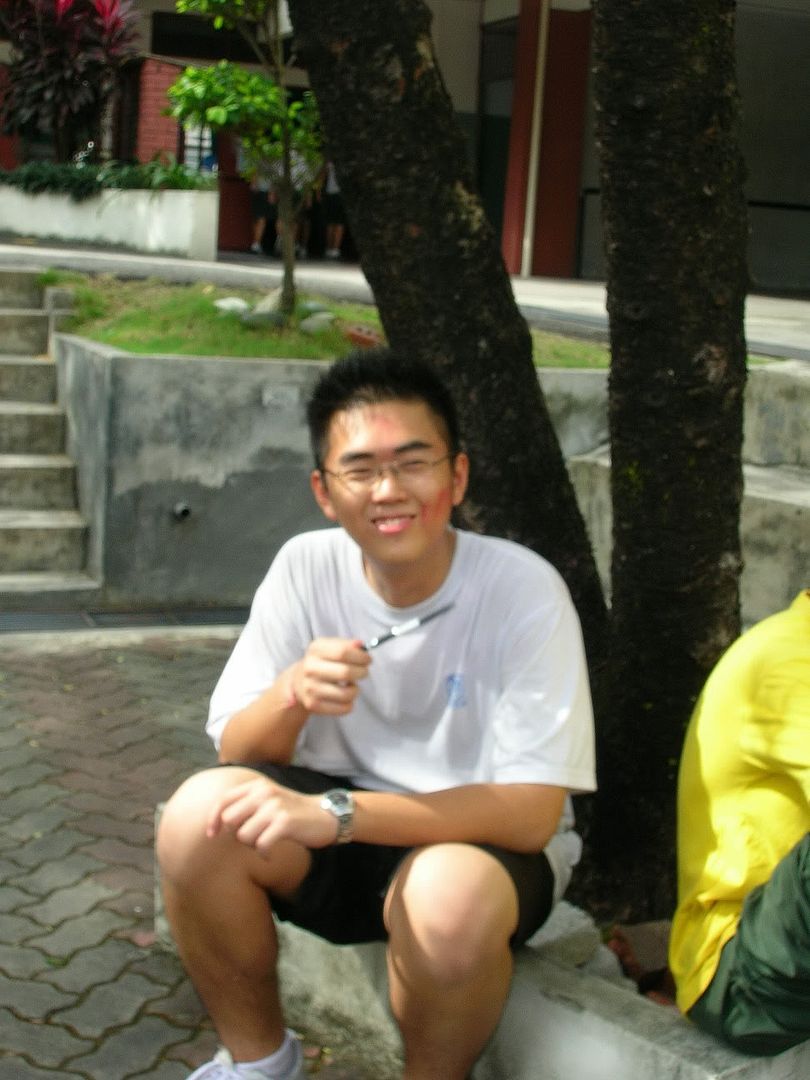 LRT partner Nobita who also serves as my FOC bodyguard, teehee.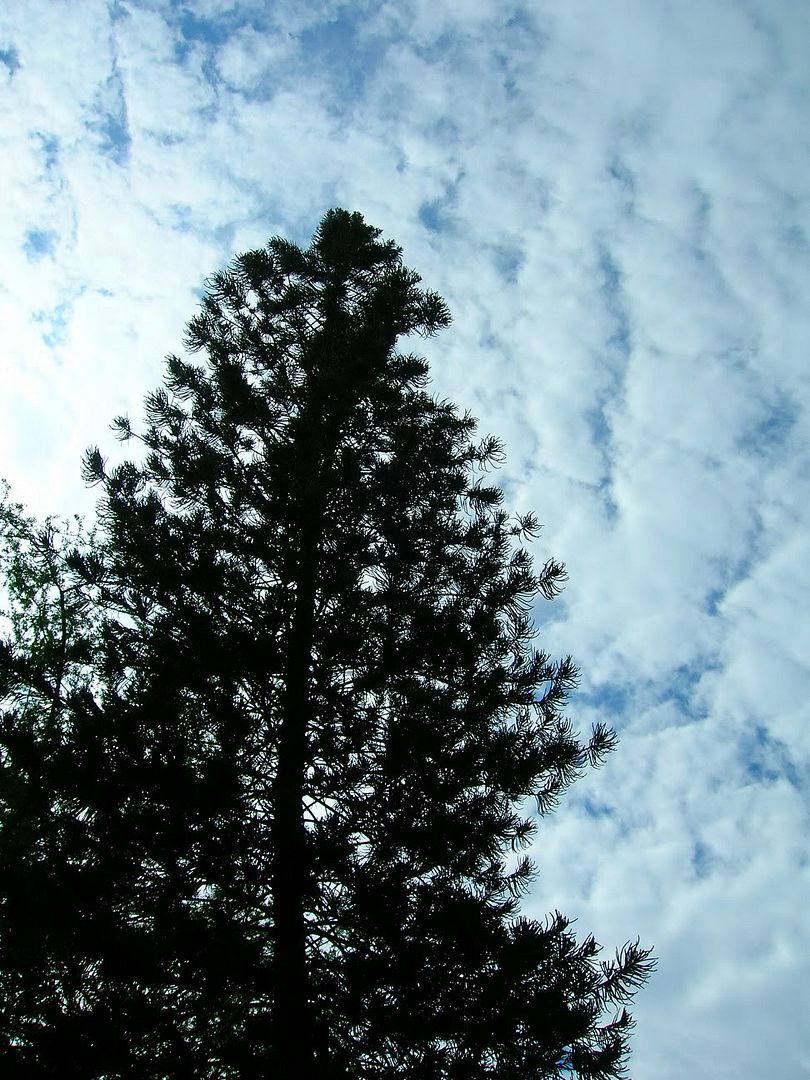 I did not take a picture with Mr. Angel Gray Fox because he left early to watch
Red Cliff
with his form 5 friends and Miss Super Cute Genius Ah So Siu Jeen who left early for no reason :(
WE ARE NERDS WITH NO KACHINGS TO BUY CONTACT LENSES.
Run, Nerds, Run!
XD
p/s An addition to the National Science Centre trip:
Zzzzzzz.
Read more...