>> Sunday, 1 June 2008
I don't intend to blog so quickly after my first post but,

OMG.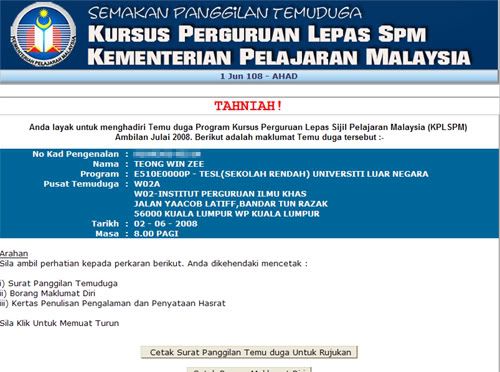 I ACTUALLY GOT AN INTERVIEW FOR A SCHOLARSHIP.
To become teacher la, not doctor.
A little late la, interview is tomorrow, I have SO many things to do! Essays to write, current issues and names of
potato heads
ministers and BM words to cram inside my teeny tiny head.
Group discussion is, unfortunately, conducted in BM.
I was so excited, exhilarated, nervous.
And then I realized why I was feeling so anxious:
It's because it is the first time I actually got something "prestigious".
Yeah. Pathetic. Whatever.
CROSS YOUR FINGERS! :)