>> Saturday, 10 May 2008
Driftwood, Travis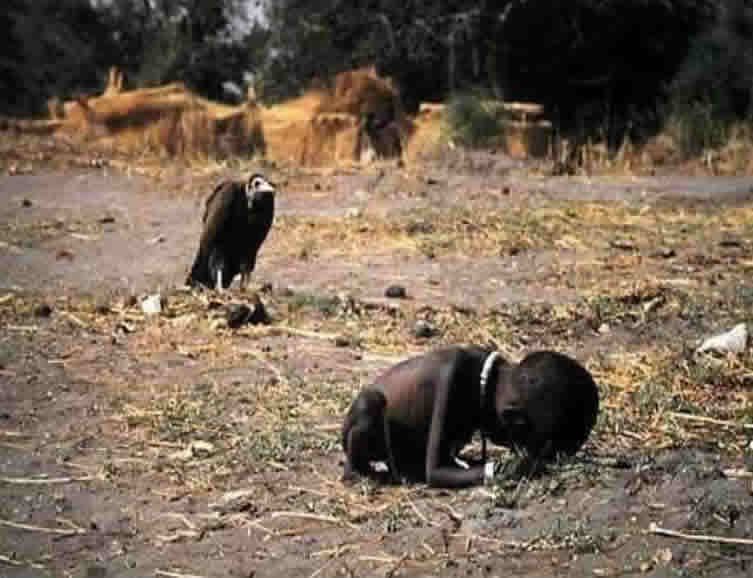 Kevin Carter's photo that won the 1994 Pulitzer prize for feature photography. The photo, along with its fame, was partly responsible for his suicide.
Ignorance is bliss?
That's just an excuse.
A salutation, to war journalists, for suffering emotional traumas as much as the physical pains of starvation and war, so that truth will not be gone.
The Ultimate in Unfair: The Plague of War Journalists
War doesn't determine who is right, war determines who is left. – Bertrand Russell
Random facts:
I called up and booked 2 hours of practice with the grand piano I'm gonna play during my exam... RM60 gone.

My programme note is almost done! Now all I have to do it get it checked and decorate it pretty pretty :)

Bought my school shoes... RM26 gone.

I USED THE COMPUTER IN THE OFFICE AND CURI-CURI ONLINE FOR A FEW MINUTES TEEHEE.

I don't wanna be a psychologist anymore. GAH I'M FRUSTRATING MYSELF.

Have you realized this blog seems kinda impersonal these days, more, eh, general, and more pictures (or videos) and less words? Mmmmm.

iPod Shuffle is only RM189 only weih OMG ;)

I like getting political, but I just don't get politics. And Malaysian politicians say the darndest things ever, I'm convinced I can be a better politician than any of the ugly uneducated potato heads. *Oops!*

Jerome Kugan's début album Songs for a Shadow is nice! Listen to it at Popfolio or at his myspace. Support local artist la!
HAPPY MUMMIES MOMMY'S DAY :)