>> Tuesday, 27 May 2008
Pardon the lack of updates. I was out of reach of the internet.
Yeah.
HAHA.

Well let's see.

I might stand a better chance to enter CHS because the pengetua was in a good mood that day.

And Waning thinks I have a boyfriend just because of this teeny weeny prank I wrote on the blog.
Do I even look like someone who'll get a boyfriend?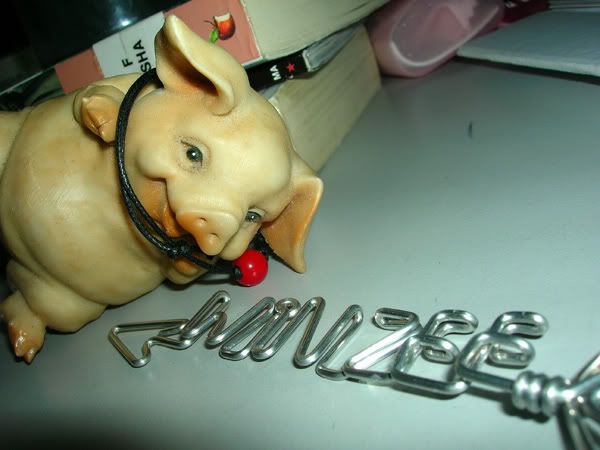 If you know of any Mr. Desperados, DO call me at 1-800-WIN-ZEE. Yes that's me.
Don't overestimate me la, so damn paiseh lorh! *blush*
And I do not swear in reality. I don't remember when was the last time I swore. Is it necessary to make a big deal of it? I am often influenced for a while after reading, the way I write, I mean, and in that case it's the American Karma Sutra.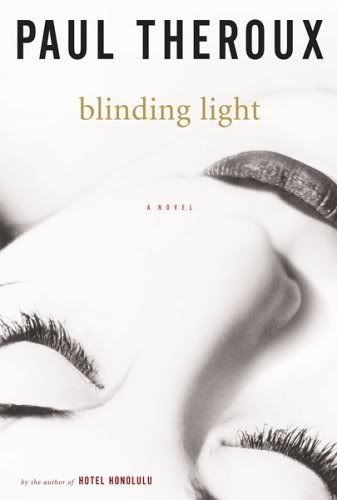 Oh yeah, great porn.
And it often goes away after I read the next book.
However if you expect me to go like "Oh f*ck it's f*cking 30 minues already s/he is f*cking not here yet now I'm f*cking gonna get gonna wait some more and then when s/he f*cking comes I'm gonna f*cking give him/her a f*cking scolding", eh, don't.
I believe it might have made some of you sailors blush.
School's been okay.
I like my Perut Buncit Japanese-look-alike Mr. Lau :) So sarcastic lor, somewhat like Pn. Lim ML :) And he's surprisingly young, I've done my maths, he's approaching 40. He has a 2-year-old son and he has never been to a cinema for years and he can only go watch movies in cinema three years later when his son turns 5 lol. AND HE SPEAKS CHINESE LOL and he's a Buddhist. He's my form teacher and he reminds me of one of my uncles.
Like Pn. Lim right?
My MUET teacher Pn. Chia doesn't eat anything that comes from the cow and when she was emphasizing the importance of touch towards babies a guy in our class got obsessed with the word.
We were doing verbs that day and we gave a short list of verbs.
"I play in the field."
"I work in the field."
"I laugh in the field."
In our minds: "I touch in the field..."
My Pengajian Am teacher En. Saad, his classes might be a little boring la, we've finish Chapter 1, I sorta kinda like that, the chapter, I mean. But he's really funny.
"Kenal Anwar Ibrahim tak?"
"Kenal."
"Dia kenal kamu tak?"
Class laugh.
OR
"Kenal Obama tak?"
"Kenal."
"Kenal Osama tak?"
Class laugh again.
Maths T teacher Pn. Tan, uhmm, nothing much la. LOL.
It gets tiring at the end of the day though, even nothing much has crammed into my mind.
I'm getting old!
By 2010 March, when I get my 4-flats, I'm gonna point at every college-goers of my batch and laugh.
PIANO EXAM OMGOMGOMG.
Teacher said I have improved, I can play out the mood correctly, and I THINK she has confidence that I can pass.
BUT I FREAKING DON'T! X(
My Bach is alright my Mozart is not so good my Chopin I'm satisfied my Poulenc is not so good.
Alright + Not So Good + Satisfied + Not So Good = TAK BOLEH PASS.
And here I am, blogging away, not practicing my piano...
*points at self* YOU F*CKING PROCRASTINATOR! GO PRACTICE YOUR DAMN PIANO AND GET A F*CKING CERT!
Oops.
Mom thinks I can be a voice actor at Disney, or a DJ for the kids.
MAN. That's under-utilizing my potential k!
JK! NO OFFENCE INTENDED :P