>> Monday, 17 March 2008
Better That We Break, Maroon 5

We were talking about boys lately. I wasn't the one who started, she just sent me an e-mail one day out of the blues. And she said I am pretty! (I just HAVE to tell you that part HEHE XP) (And that my future guy is near to be seen but that's another story) Awwwww I'm extremely flattered! Since not many people have called me pretty *blush* Okay well not not many la, my relatives did, but I always treated it as just politeness.

My jiejie came yesterday, and we celebrated my, uh, results with a bottle of sparkling juice, mom's homecook dinner and Mr. Potato tomato flavour XD Yesss I have an elder sister that popped up of nowhere. Next time I'll take a photo and you'll judge :)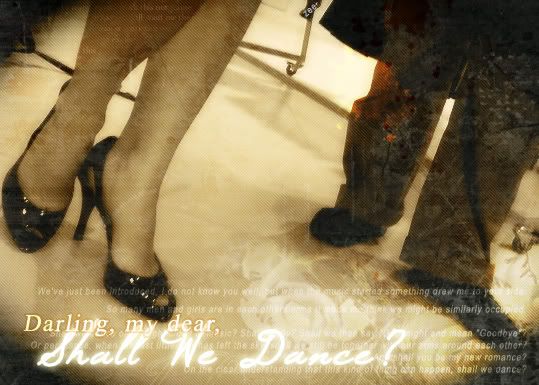 I love love love The Red Jumpsuit Apparatus and Cute is What We Aim For (CiWWAF or affectionately known as See-Waf by Win Zee)! Don't ask me why on earth would they want long band names that takes 10 seconds to type. The vocalists' voices all sound like they're cute - but they're not. Sigh sigh sigh. (I start to type in repeats due to influences by Jo and Elaine -.-;;)
I have loveophobia. For so many times I've convinced myself that I would stay single forever. Or sometimes I would be a homosexual. Haha. It's weird you know that I seem to reject this butterfly-in-bulging-tummy feeling. I would look for logical reasons to deny this OMG-I-think-I-like-him feeling and it always, ALWAYS work.
It's weird you know how I can tolerate with sex in songs but not effs. It just doesn't feel... right. And reading effs in print needs some getting used to. I'm training myself to not use the eff - AT ALL. Not even 'wtf' in the Net. Because it doesn't sound very nice. Since I left school I've only heard one people eff. I was photocopy this sexy girl's notes and I was like "Whoa" when I flipped to the last page and she was like "Yeah, it's f*cking a lot right". But she's nice la.

I have not practiced my piano! :X
Speaking of customers,
I hope everyone is like my dear mommy
. We were having lunch at The Chicken Rice Shop (not good for semi-vegetarians) and I ordered set noodle which includes a Pepsi and mom ordered 2 other separate drinks. Mana tau the waitress wrongly interpreted. Dear mommy asked for an explanation, got an explanation, and agreed to pay RM3+ for their mistakes.
Apparently daddy is also like mommy but not so polite but not super rude like lions without brains or the Buddhist-wannabe.
I vow to be a good customer - Asian style.
Apparently a psychologist with postgrad qualifications punya starting pay is LOWER than a pharmacy fresh grad's. HOW DISAPPOINTING AND DISCOURAGING. And I'll probably have to rethink my decision.
And it's official that I'm getting into *drum rolls* form 6.
I'm gonna be the most special student in 5 Balau '07 (well, I already am).
I'll get an almost-perfect CGPA,
so perfect I'd be the most sought-after student in Malaysia
.
I shall not succumb to the challenges posed by lifeless plants and cells.
I shall be so knowledgeable and mature and guai Pn. Lim will be so proud of me.
I SHALL ENTER CHS.
This 5-month break was very much needed, as I was darn tired of studying, and now I'm fully charged like an Energizer bunny (who hopefully will have enough energy to last for 1 1/2 years.)
(Wah, suddenly so motivated to study. If only this happens in form 5 -.-;;)
I Put the "Metro" In Metronome
, Cute is What We Aim For