>> Monday, 28 January 2008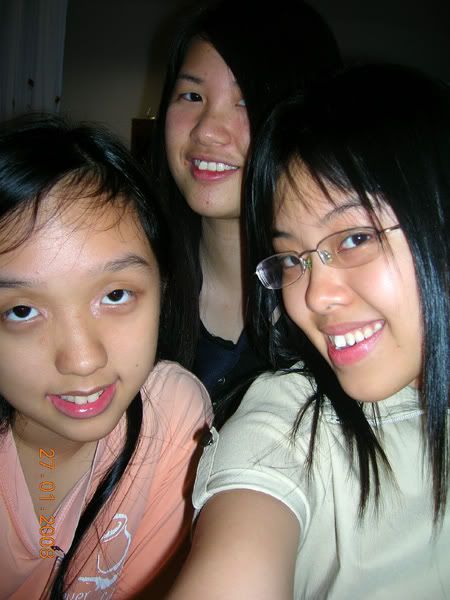 Madina Lake, True Love

Sleepover at the Chan's on Saturday. I was the earliest to arrive and the latest to leave. Besides that I left my candy towel there as a thank you gift. Ms. Eggy left really early, like at 5. We haven't even had enough fun :( It's strange though, that even though we hang out together we're still divided into two groups, talking two different and unrelated topics. I wonder how people with different interests like us could ever hang out together. No offense.

I can never be drunk. Because I loathe alcohol. I sipped four sips of red wine, ate three peanuts, and went playing with shy Carlos. When I say playing I mean making stupid faces and create weird music & rhythm (yes, like Kronk from Emperor's New School -.-;;) like he is a baby.

In the end I did not show off my piano. Instead Waning, who was drinking beer Kickapoo to chase away her depression and I, the pianist, got rather emo after playing Bai Yue Guang on the piano. Shitty emo song.

The night view at Waning's house is absolutely beautiful. I see stars and I can see the half moon very clearly! We sat outside at her garden, me barefooted, talking about everything and nothing. Until 11:38. Then we went upstairs to Waning's room to have some vanity sesh.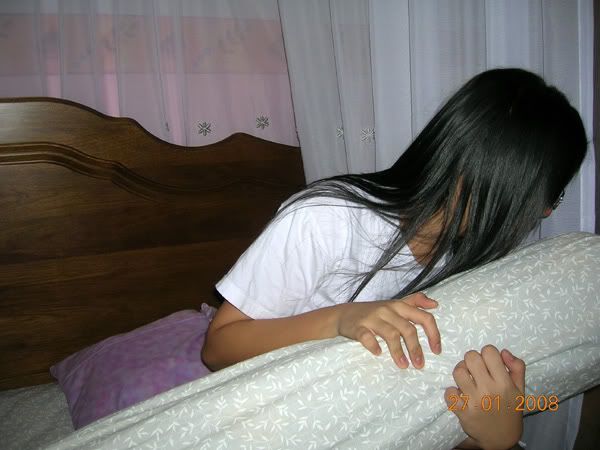 I was supposed to be biting, not making out.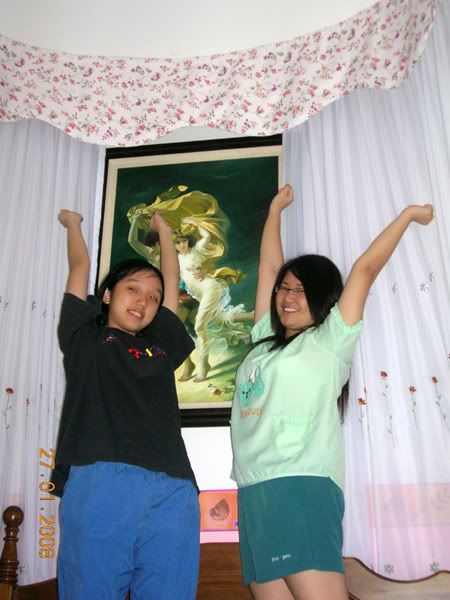 I don't know what are they thinking about. Jo, Waning.



521. Wo Ai Ni! Waning, Zee, Jo.
Check out
The Clam Collection
for more clams for gastronomy pleasure.
We woke up at 7 to go for a morning walk around the neighbourhood. We came back and went for dim sum. Yumm. And then we went back and had another vanity sesh, reliving our dreams to fill ourselves with Waning's wardrobe.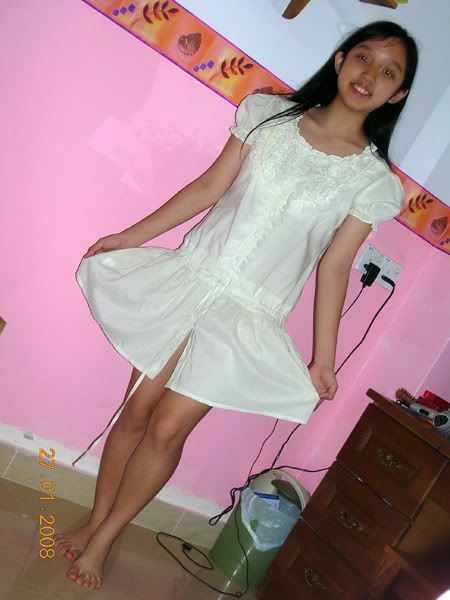 It's a blouse. Seriously. Jo.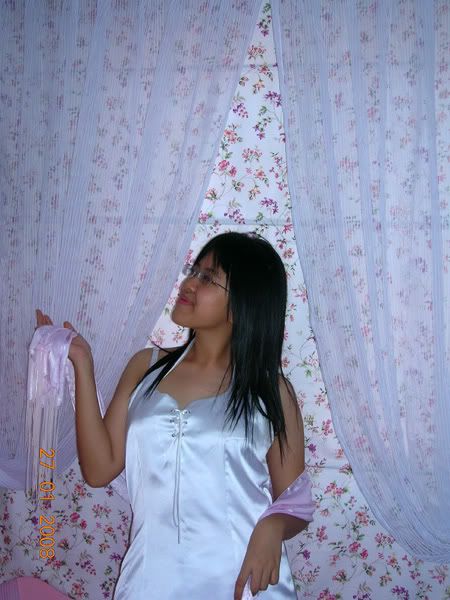 I'm trying to be elegant with the elegant backdrop.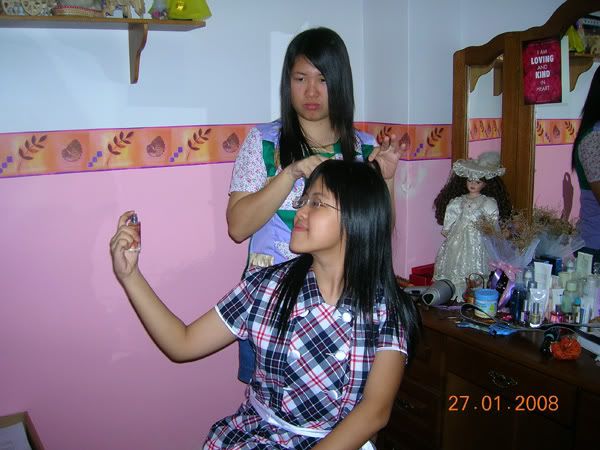 I forgot what perfume is that. Waning, wearing her patchy shirt, is supposed to be my personal hairdresser but I failed to be a princess.



Inspired by the infamous seductive Nurse Sai Mun and Dr. Wei Ming. Jo and Waning failed to be very seductive.
Check out
The Dressy Collection
for more wardrobe experience.
Before Jo left, we - to be exact, Waning and Jo felt inspirational. I especially love this: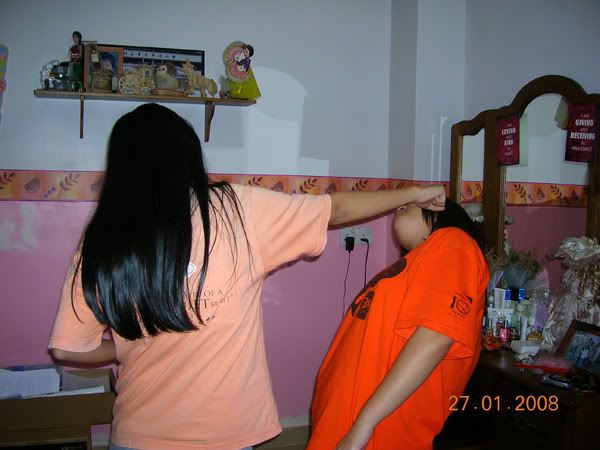 And then Jo left. I helped myself with lunch.
I ATE FISH EGGS.
Imagine those sperm-like thing swimming in HCl... T____T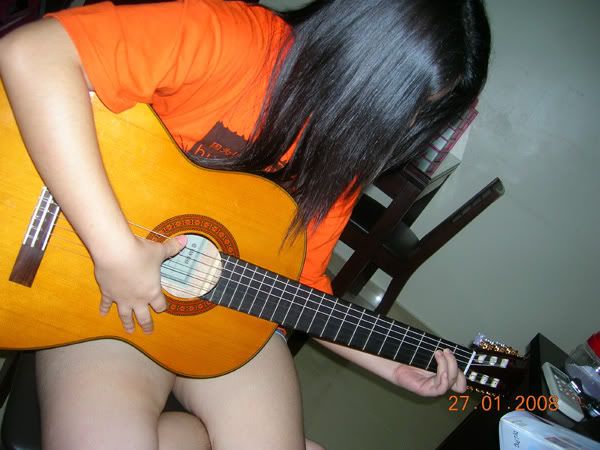 Waning, feeling either high or emo, singing Ke Ren Lai off-key and aloud while I was trying to unblock the writer's block and replying messages.
And for the rest of the photos, go to
this photo album
@ Photobucket.
I got home feeling kinda tired. Played the piano, sang to myself cacat-ed French lyrics, jogged, made peanut cookies and eating them and the dough.
Wire In The Blood
is scarily fascinating, as usual.
Crowded House,
You are the Only One to Make Me Cry