>> Monday, 10 December 2007
Currently listening to: Me and Mrs. Jones - Michael Bublé

I (finally) watched Brokeback Mountain! After 2 years since the movie's out, and after 3 months since Famine 30 camp :P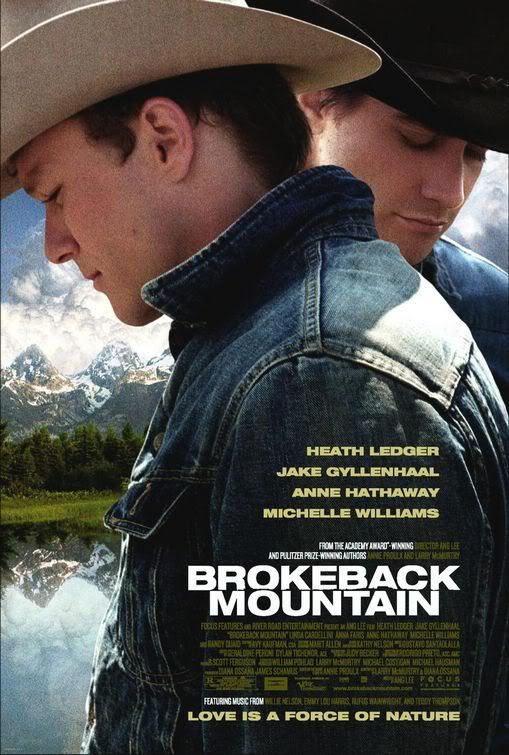 Quiet and melancholic. Though not as colourful as
The Constant Gardener
:) Colours make the world go round! I do deduced of something from this movie: I think Ang Lee doesn't read novels. Either his director life is too hectic and topsy turvy, or he just doesn't like words.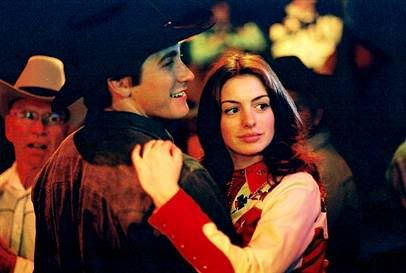 Laureen Newsome (Anne Hathaway) and her newfound beau. Waning and Jo and Hsiu Ling go all OMGOMGOMG when they told me about Anne Hathaway got topless/(half) naked. I thought it would be like she stood in front of Jake and took off her last piece of see-through silk shirt. (What, they say she was half-naked!) Apparently... no. And it wasn't anything to go OMGOMGOMG about.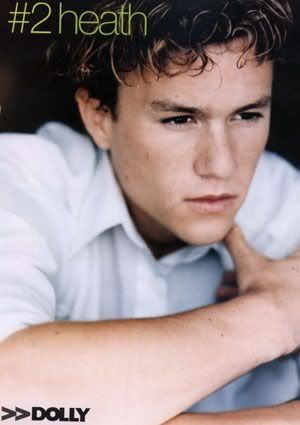 Ooh, Ennis's (Heath Ledger) from Australia. Only his (supposed to be faux?) country accent sounds natural. Love his harsh voice even though I don't get a word he said xD I'm not a good listener. In a way.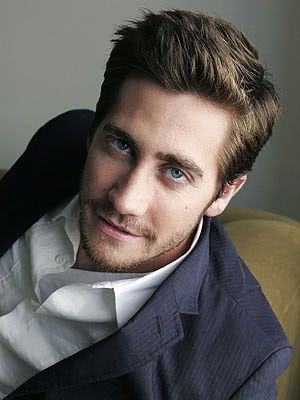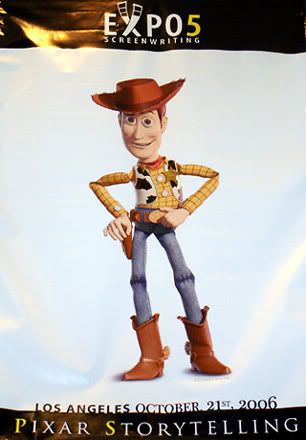 Jack f*cking (his Ennis-christened middle name) Twist. Oh, speaking of
that
I start to like curse in every sentence I speak. Inside my heart, of course, DUH! I'm easily influenced, blame the brain LOL. Anyways, don't you think he resembles Woody? I stared at Jake Gyllenhaal for quite some time because he reminded me of somebody...
Next on with
Lemony Snicket's A Series of Unfortunate Events
, starring Jim Carrey, Jim Carrey and Jim Carrey. That's what the trailer said. After 3 years the movie's out. I'm so ancient.
I love Count Olaf!
Violet: Roast beef?
Count Olaf: Beef, yes. Roast beef. It's the Swedish term for 'beef that has been roasted'.

Count Olaf: Why aren't you orphans in the kitchen preparing dinner?
Violet: Dinner?
Count Olaf: It's the French word for the evening meal.

Uncle Monty: Now, the children will be helping us extensively with the research in Peru. Do you have any experience with children?
Count Olaf: Children are strange and foreign to me. I never really was one. I do know that they are an important part of the ecosystem.
Who couldn't love Count Olaf besides Waning who thinks he's evil? x3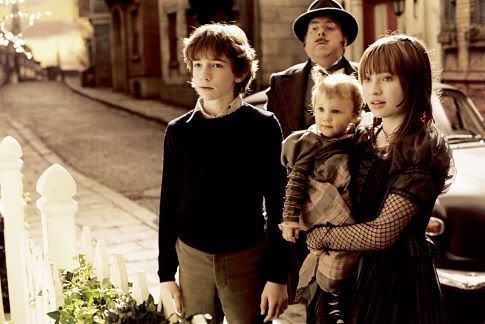 The poor, poor Baudelaire orphans. Inclusive of their primate infant. And idiotic Mr. Poe. Violet (Emily Browning) is absolutely BEAUTIFUL! It's the Malay word for cantik. Oh, and she's from Australia too! Why is everyone from Australia?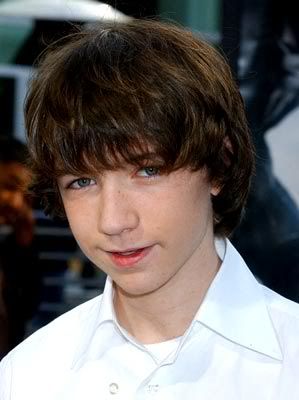 I couldn't get enough of Klaus (I even like his name. Sounds so German!), so I got Liam Aiken :) Do you know that he's same age as
us
most DJians? Older than me by a year, that is? He's out there in Hollywood and we... we're not even picked by Yasmin Ahmad! Sigh. How do you pronounce his name? Lee-am, Lai-am, Lee-aam... something.
The Engagement Ring
, a made-for-TV movie. Absolutely delightful, delicious (literally), and the Aspartame Italian romance! I feel so noble because I skipped CSI: Miami.
Alicia Rosa and Nick Di Cenzo were childhood sweethearts in vineyard. Nick got called to the army, and he decided to propose to her through mail! Aww, how sweet. The bad thing about this sucrose thing is that California has its daily mini earthquake and the letter somehow just got lost in the mail. She never knew, he never knew. Alicia got married with Johnny Anselmi. And then 40 years later the postman finally felt it was his responsibility and passed them the somewhat ancient letter. That time Sara Anselmi and fiancé Brian were trying to buy Di Cenzo's land for their wine business, but Alicia didn't want to. Sara met with Tony, Nick's nephew.
"It's the Di Cenzo curse!" Nick, Alicia and Johnny; Tony, Sara and Brian.
I LOVE THE CAMEO CHEF WHO IS SO FRIENDLY AND FUNNY AND BEING ITALIAN and I love that sort-of tradition of thanking the chef by kissing (on the cheek), cuz he was scolding Tony for interrupting while later kissed him (on the cheek) xD I mean, for Jo, what if the guy with you is extremely cute and you had a crush on him since forever? xD
I love sarcasm. I love Italian accent!
Yay tomorrow Romeo & Juliet.
Might go to Kedah for
their Yamaha piano
something. Heck, I don't even know why I go there. I did not say that. Maybe I have DID -
Damsel in Distress
Dissociative Identity Disorder.
Maybe after movies I'll go with K-drama marathon, HEHE. I bought like so many of them last time, didn't had the time to watch! I just love their mindless heartaches and romances. Have to get a job to prevent from falling into the bottomless pit of boredom. Wait, I already did.