>> Thursday, 27 December 2007
Currently listening to: Ode to Serotonin - Nightmare of You

Sour shoulders. Ouch. RM4/hr is not worth it. My one hour worth at least RM8!



To Marry a Millionaire, Kim Hyun-Joo, Go Soo
Mom was hooked to
To Marry a Millionaire
. I watched the first 9 episodes (more than half! xD) and since the plot was so slow and predictable I ditched it LOL. In the drama Young-Hoon was SO dumb (in a cute way) he doesn't look cute at all xD But when he was acting as a millionaire he looks just extraordinarily dashing. I'm not angel la k.
And I totally love this picture. SO BEAUTIFUL.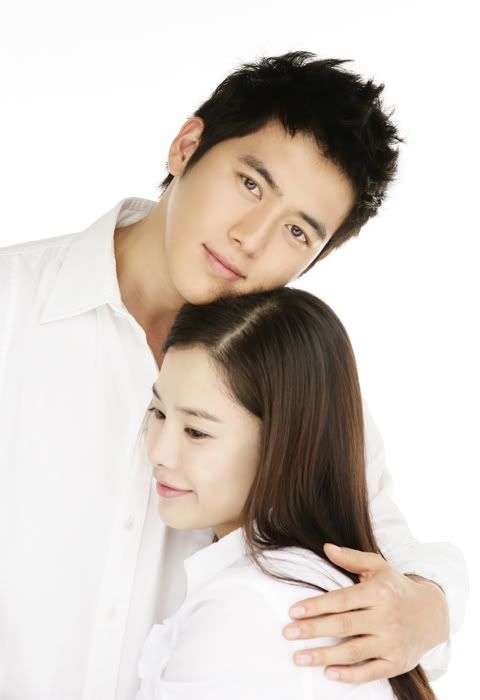 Aren't they just cute? Go Soo looks like Won Bin and Kim Hyun-Joo looks like Song Hye-Gyo, so it's like another
Autumn in My Heart
! ARGHHHHFFF SO CUTE.
I realized if a Korean or Taiwanese drama is filled with cute people I'm more likely to be interested than a nice plot.
Job is very miscellaneous - not to mention sour! Ouch, my shoulder. Definitely not worth RM4 for one hour of my life!
How's the New Year resolution coming? I've yet to do mine, including the sewn thing we've said. Well since it's way past Christmas I'll just find another thing to do! That should be easier :P
I haven't been exercising! Stupid job.
Pregnant with a Swollen Heart
, a very heartaching story. Her kid should be 3 now!
Sex, Etc.
is a very informative sex ed site. I feel like changing the sex ed system (if we even have one) in Malaysia already!
And maybe be the youngest recipient of Noble prize award.