>> Thursday, 6 December 2007
Spoilers? its wikipedia page and its official site.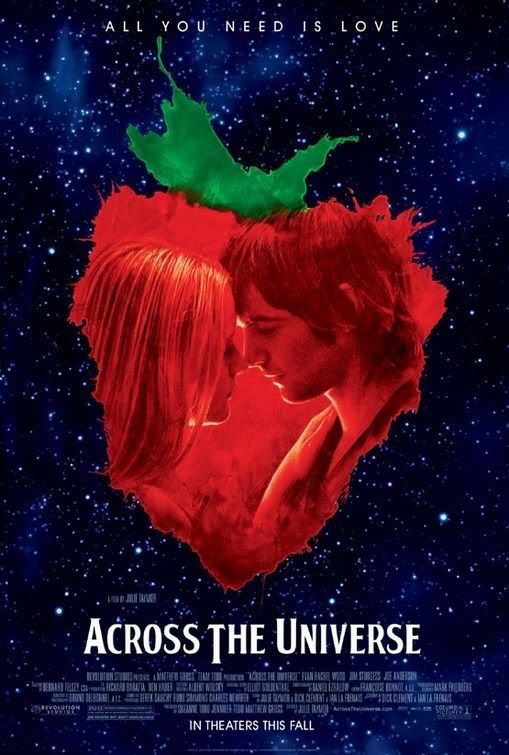 This The Beatles concept
movie
musical is weird. Artistic.
Don't watch.
Great soundtrack! Love the strawberry. You'll understand why it's a strawberry if you watch/read this post, HAHA.
It all started like this...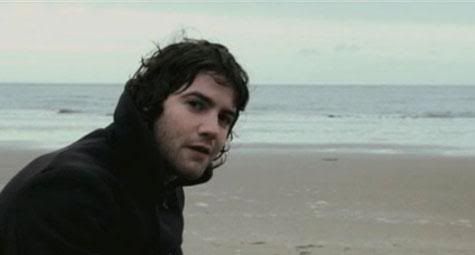 Jude (Jim Sturgess), a Liverpudlian, singing Girl by the beach. Love his voice, love the song, HE'S SO CUTE. (Hey Jude)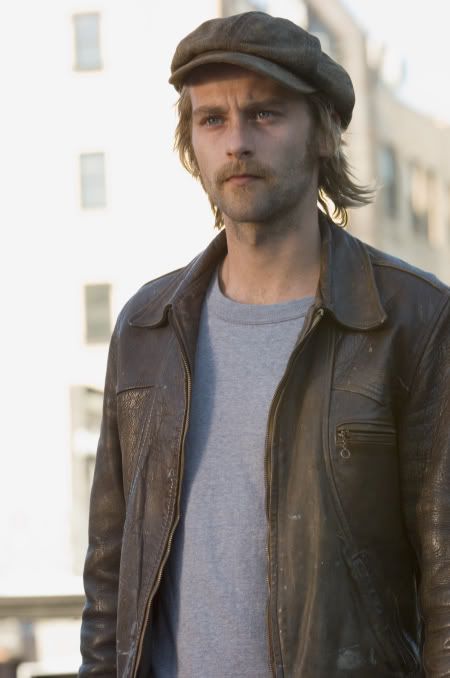 Max (Joe Anderson) after he comes home from Vietnam. I love his character xD (Maxwell's Silver Hammer)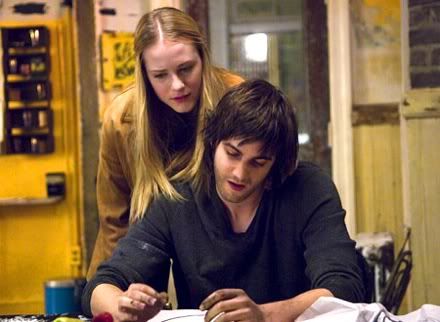 Lucy (Evan Rachel Wood) is Jude's girlfriend! Jude is very artistic. He draws. Doodles. Cartoons. Stuff. (Lucy in the Sky with Diamonds)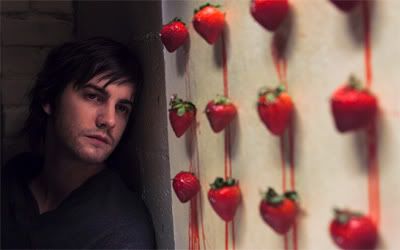 Stuff like this. They are strawberries pinned on a board. Represents blood? Do you know that in the movie strawberries represent bombs? o_O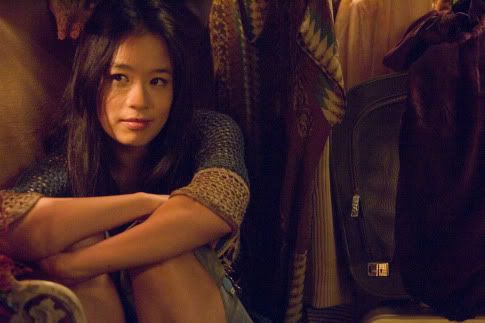 Prudence (T.V. Carpio), whose sexual orientation I'm confused of. She's either a bisexual or lesbian. As long as she loves females. (Dear Prudence)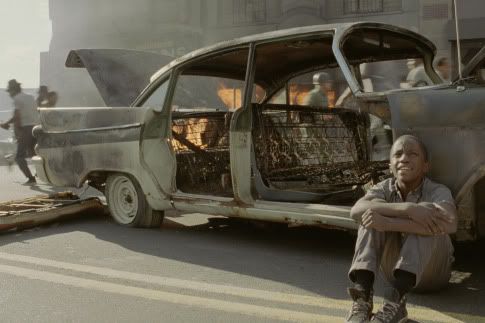 12th street riot if I'm not wrong. A very moving scene. The boy died. One of the goofs during the funeral when they were singing Let It Be was that the boy was breathing when he was supposed to be dead xD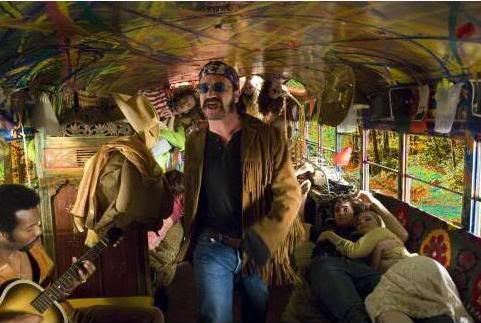 Ooh, and Bono as Dr. Robert with his psychedelic bus. Somehow they were riding on the bus and they reached some unknown place. (Doctor Robert, Magical Mystery Tour)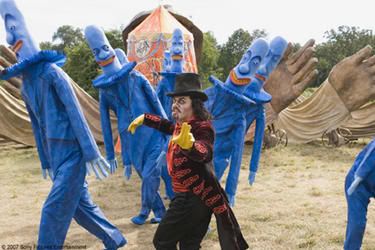 And they went to a VERY disturbing circus. That scary guy is Mr. Kite. Ooh, it rhymes! "They're just blue and... chilled out!" (Being for the Benefit of Mr. Kite!, Yellow Submarine)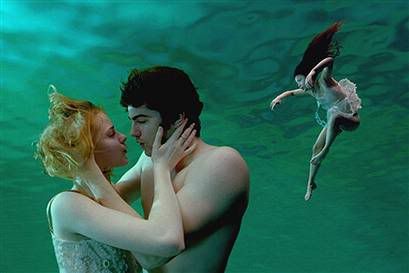 Ooh, Lucy and Jude jumped/fell/lied into the water (cut) and kissed very passionately under water. Really cool cuz Jim is hot and Evan is hot they actually managed to cover their private parts! Oh, and this pose was the famous nude pose of John Lennon and Yoko Ono.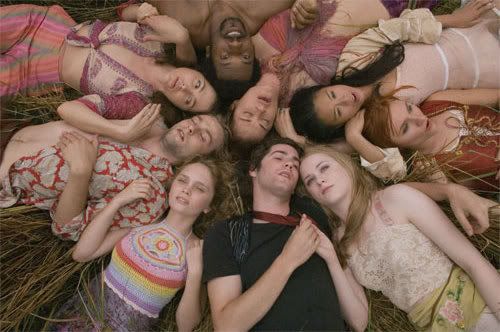 And they lied on the grass and sang Because, really nice. Clockwise from top: JoJo (Martin Luther McCoy, Get Back), someone, Prudence, someone else, Lucy, Jude, someone someone else, Sadie (Sexy Sadie).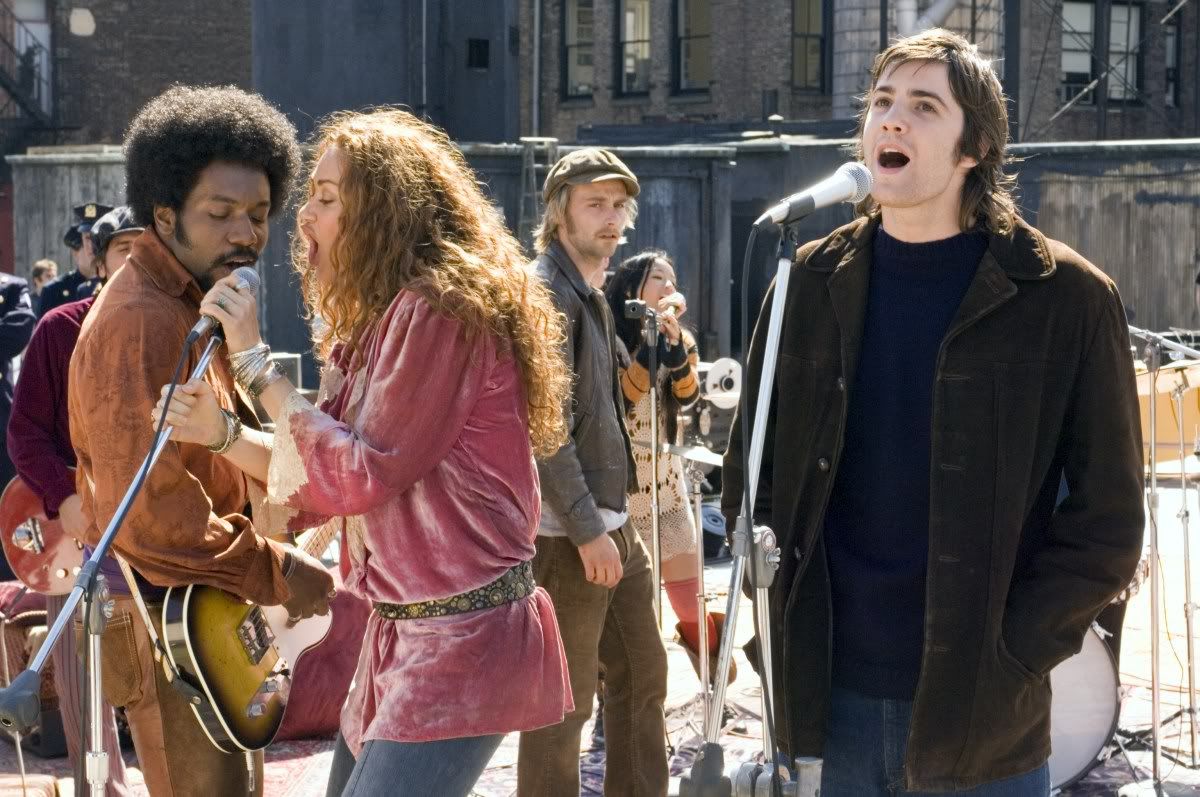 So after all the peace activism and Jude returned to Liverpool, he returned again to NY legally to make sure that Lucy did not die in the bomb explosion. He sang in the rooftop after Sadie and her band Sadie and the Po Band were captured by the cops singing Don't Let Me Down. Jude was singing All You Need is Love and then...



I nearly cried in this scene! I mean, Jude was almost crying, his expression made me wanna cry :')
I feel high-class for watching an artistic musical
Not exactly a must-watch, I'm not even sure if Malaysians will actually like this o_O But after understanding the plot (sigh) I really love!
Walked around The Curve, entered Nichii, I think the lady remembered me as the girl who went it thousands of time HAHA. M doesn't suit me. Don't even know if it's a good thing.
Feel so fat today. Ate garlic bread from bread Story, hot milo in Kluang; a little of Sher Min's cotton candy; my cheese puff from Bread Story (HEHE); mom's spaghetti. Yumm.
Tomorrow's our class trip, which I'm not going, don't feel like it, hehe. Have fun.