>> Friday, 26 October 2007
Currently listening to: Windows Blues - Band of Horses

I just love how British sing in songs! The accent xD

Jo and I have different tastes about cutesiness so she wouldn't like this blog for now.

Cuz I'm talkin' about the (vain) gothic-looking British violinist eletro? singer Patrick Wolf aka Wolfie #2! xD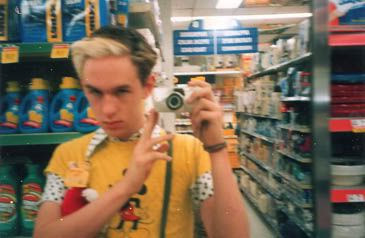 (2003) Ooh, wow, supermarket! Tak tau nak cakap apa! O_O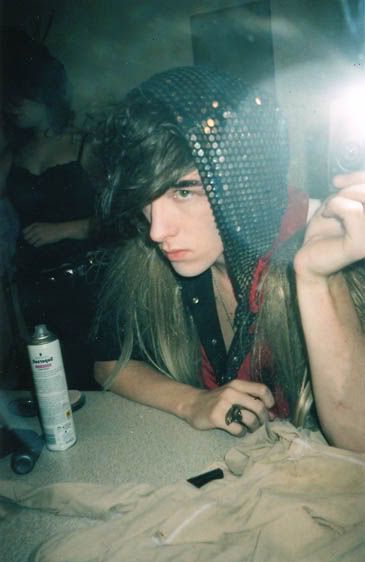 (2005) *cough*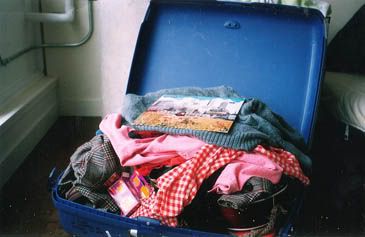 (2003) Ooh, suitcase. I don't know what it means.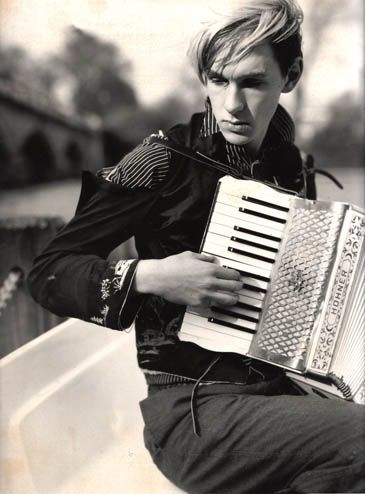 (2003) Accordion accordion accordion omg omg omg. That reminds me of Sicily! Omg omg omg SICILY *drools over Sicily instead of accordion and/or Wolfie #2*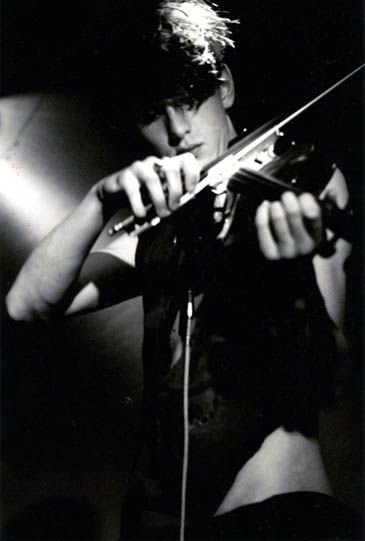 (2005) Violin! x3



(2007) Live in Brixton 2007. OMG VIOLIN. Eh his hair colour changed xD
Patrick Wolf's official website.
I love official websites of celebrities because they always seem so serious about their idol and the celeb will always seem to like take care/bother about it and it's not fanatic crazy! xD It's like 'oh you like patrick wolf? then come on in if not don't create any problems' lol.
I TOTALLY LURVE Michael Bublé's
Comin' Home Baby
, ooh, the sexiness.
Boredom boredom boredom boredom. Lazy to reply mails. Need to be thin!
Speaking of thin, Daddy is back from Abu Dhabi! He bought a pig keychain. A
khinzir
keychain. A
babi
*COUGH* keychain. Daddy said people over there are not as sensitive as here =/ Daddy said I'm like a pig HAHA. And he bought a pair of jeans! Nyaha, didn't know he had a good taste LOL. And 5 tubes of Holland dark chocolates in a plastic handbag looking bag! xD
Yayness finally got our Nostalgia! Reading the Chinese section feels very paiseh. *hides away* Iyin is in her own world! And I saw two of my photos in the articles! I mean, one is just,
moi
, and another is the choir photo of MAC I think, or some events. Ooh xD Mommy says I always look the same in photos, and I don't know what to reply.
MUST BE THIN. Jeans fit snuggly but it's so low-cut when I bend I bet everyone can see my butt crack *cough* And in order to flaunt them *cough* beautifully I must be thin.
I doubt I'll wear them after I'm thinner, haha. I am not conservative! I just feel so unsafe in it. Showing too much skin is a no-no for me, especially when I can get cold easily and complain to you "Cold cold cold cold help! very cold very cold very cold" lol.
Can you believe that Jo, 1.53m 47kg, wanna be thin?! (Speaking of 47kg, I was once
underweight
- even though I look pretty fat, haha. Oh, the glory days have gone away like the wind! Ok what the heck.) Imagine how .... she'll be!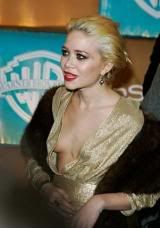 Mary-Kate Olsen. Speaking of her I couldn't differentiate between her and her sister, lol.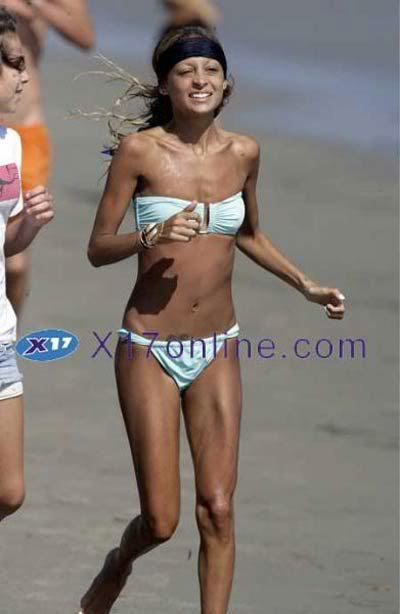 Nicole Richie
JO DO YOU WANT TO BE LIKE THEM SKINNY RIBS-VISIBLE TWIG THIGHS PENCIL-LINE ARMS CANNOT FIT IN SEXY BIKINI and, WORSE:
BOOBLESS AND UNSEXY AND ZOMBIE-ISH AND UNATTRACTIVE AND NO GUYS WILL EVEN LIKE YOU
??!!!
If you wanna tone your body go ahead la get a balanced diet if you don't eg. eat McD and KFC and whatever else only once in a while, exercise everyday, aerobic and anti-gravity ones, do housework, (do you know that ironing for an hour you can lose 200+cal? xD) you know all those stuff. If you wanna tone your body your weigh/mass will increase cuz lean muscles are heavier than fats but you can fit into smaller sizes of clothes.
SO DON'T GO ON DIET JUST EXERCISE K JO CUZ IF YOU BECOME TWIG THIN LIKE NICOLE RICHIE AND BOOBLESS LIKE MK OLSEN I WON'T FRIEND YOU *cross arm, face another side, pout like waning*