>> Tuesday, 10 July 2007
Currently listening to: You'll Be In My Heart (Reprise) - Tarzan & Kala, Tarzan: The Musical

I wanted to download Disney's Tarzan's OST but accidentally downloaded the musical. Such a wonderful coincidental. ^^
So Tarzan starts from 1888. "Eight years later, Tarzan grows up into an adult and is attacked by Sabor the leopard. Tarzan kills Sabor and earns the respect of Kerchak."
HAHA Sabor. Got Jibor or not? xD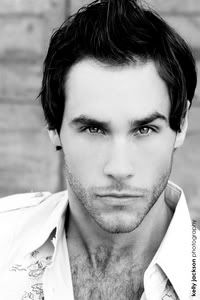 Josh Strickland OMG
Eeyer. I wanna watch
Tarzan: The Musical
. =( Besides the fact that Josh Strickland is really drool-able, the music is really so nice.
Daddy just got back from Abu Dhabi. I think he had jet lag cuz he woke up at around 1pm today lol.
Omg! Daddy bought 4 bars of chocolate! AHHHHHH. My lover. (Bear with me la. I'm pretty flowery.)
I'm lazy to update my
Runaway Princess
and
Surprisingly...
la. So boring. Omg.
Camposing is like not my thing.
Now
, Waning, not forever. I guess. You don't have to emphasize of me being vain -__-;; My face is merajuk these days and it's not in its good state x( Never mind I don't feel like looking at myself anyways.
My cousins just came last Saturday and brought their cream puff baby winzee. Well, she's not a baby anymore; she should be 1 year old this year. She's cream puff because she's just so OMG DAMN CUTE and winzee cuz the first time I saw her she reminds me of me! o_O Not being vain. Cuz mummy say so too. I'm not afraid of strangers, I smile at them =D and have such cute watery eyes xD Damn cute. Seriously. HAHA. She's my inspiration and she fills up the camera. We need a bigger memory card. Gah, 256MB is too little. (Common lousy) photography is my passion.
Will upload the photos later. Remind me if you wanna see just how OMGSOCUTE she is.
I do weird faces at her, and she'll do it back at me xD But I didn't get to take her face. =( I hope she doesn't grow up cuz she's such a cream puff. I love cream puff.
(Even now cute cream puff took up the post's space lol)
Oh, yay! I found an adjective that exactly describes extremely cute people. Cream puff. JJ is not a cream puff though. Cuz he doesn't have baby fat xD
Jo suddenly talked about dream wedding. I don't care. I don't want those with chinese dinner and uncle auntie go up the stage and sing karaoke and yamseng. Damn bored la. I want it to be on the beach. Must be sunshine. Ask people to bring food for picnic to save buffet money. And then me wearing the bridal gown will jump into the sea and play while hubby try to catch to stop me from dirtying the gown - cuz we rent it instead of buy it, and then I just pull him to the sea and he doesn't care also and play with me.
And then a mermaid came up and sang and then I pointed at her and tell hubby, "Look! That's the mermaid I wrote when I was 16!
They must be based on my story and film a movie.
"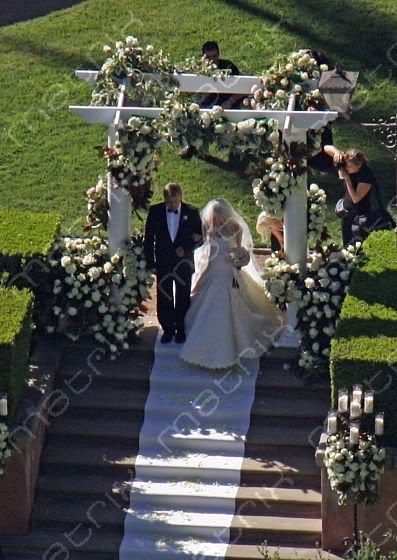 Waning must've wanted a wedding like this. I like white.



I prefer a cute snail car rather than Mercedes =D



HAHA. Jo might want this.



Of course, it will not be a wedding until there's a cake. ;)
Omg! Damn romantic! Some more with cake! xD Ice cream cake would be pretty.
Photoshop is boring cuz I have no inspiration, no nice pics, no new brushes, no new textures, no blabla. Anyways, to sum it all up, no inspiration. Bored.
Waning is vain la. Admit it. xD
Pn. Norela is ebil. Ebil cuz she's in a cute way. Ebil sounds cute. Scary xD