>> Friday, 27 July 2007
HAPPY BIRTHDAY SER SIANG AND SHI CHING!

Ok I'm really doin' nothing these days... but I promise to study Physics and finish my EST tonight!

Guess who I saw on the way to Atria?
CHERN JIE THE NIGERIAN
OMG.
I saw him walking from the auto shop. So I looked at him. He was wearing a singlet and had a bag and he was looking down. I was looking at him cuz he looked so freakin' familiar. Look. Look some more. Then he looked up.
EH?! Chern Jie?!
I almost pointed at him, but he waved to me, so I waved to him too.
Weeeird.
The reason I'm going online today is to spread the message that I saw Chern Jie.
Hmm, should've talk to him a little.

My memory is deteriorating. Trials is killing me.

I'm gonna list down 50 Things I Should Do In Life. Wait till I finish the list. ;) I tried few weeks ago. I only listed down a few, less than 10. And I'm out of ideas. Bleahh. I must concentrate.

I'm gonna miss the good ol' library and the weird afternoon session librarians who can't seem to get enough of me HAHA and make noise in the library.

marytree

High School Musical 2: Sing It All Or Nothing! looks nice, though it's going towards the pop songs side. Musicals arent supposed to be like that!

I have so many to-dos to do. Bleahhh.

I'm part-time lion in Zoo Negara. Remember to take a photo with Sofia the Lion!
Roar.
Har har.

Know what I'm suddenly not that interested in prom. For this period only. Something happened. So I didn't ask mommy about it. The only highlight about prom is... metallic cocktail dress! Golden strappy heels! Glam but natural make-up like Hayden Panettiere's (do you spell it like that?)! Beautiful people! Waltz, Rhumba, wtv, dance! Get to know new people! (I like meeting new people cuz you get to make the first move and it's VERY satisfying ;) I prefer making the first move than being made cuz you get to choose the people you wanna meet instead of being chosen ;)
Food is not really my priority for these functions. I don't even much, but the reason of me being so... chubby / voluptuous is because of yummy chocolates and biscuits and cakes and sweets and all heavenly food!
So, now you know, the way to Win Zee's heart is through her stomach! HAHA.
Jo wanted a passionate, very very passionate, very very very very passionate, very very hawt and wet and PASSIONATE kiss.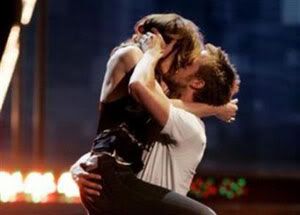 Rachel McAdams and Ryan Gosling
I just want something
gentle
. I shan't be hurt like that! Nanti I cannot makan! xD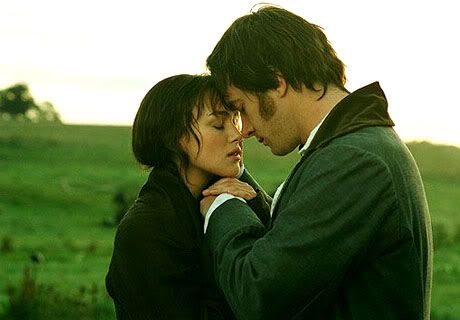 From Pride &Prejudice
I'll feel soooo loved!
Ok la so they didnt kiss but what the heck that look much more intimate and warm even in the morning mist. Ahhhh.
(To Jo: Refer to
this for "kissing tips and techniques"
lol. Saw it when googling for image la!)
I wanna watch
Music & Lyrics
and
The Perfect Stranger
!
Well since I've already started...
(There was
supposed to be a kiss
! x(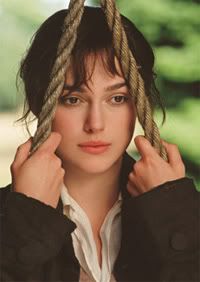 Elizabeth Bennett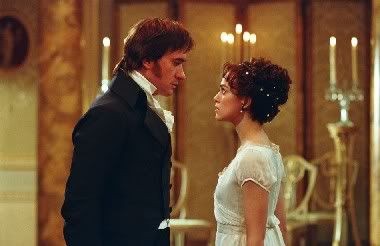 Elizabeth Bennett and Mr. Darcy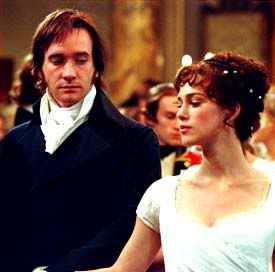 Again. Oh, the pride!
Couldn't you just let me dream about it?! x3