>> Saturday, 27 January 2007
I just realized I've became a little bitchy this year.
Just a little teeny weeny, really.
Oh my goodness. Gosh. GEEZ.
So scary la I.

Yesterday night/this morning in about an hour or two I just photoshopped again.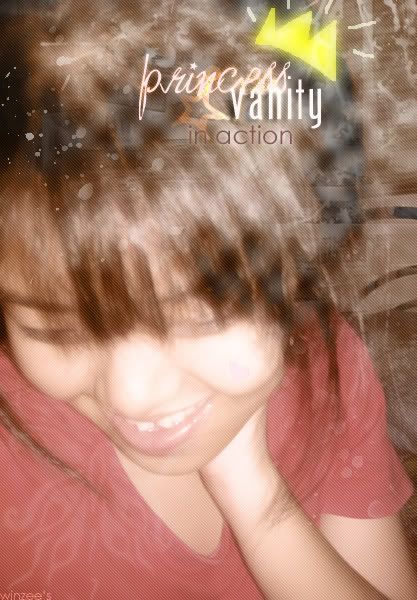 The wonders of photoshop.
I like the fonts la. x3
After photoshoping, which was already about 2am, I went upstairs. I saw that really laame and predictable old chinese novel and read it till 4.06am.
Since mom didnt know I dont hv to go to school today, she, as usual, woke me up at 6.15.
No wonder I'm always related to a panda.
My uncle has a
FULL
collection of Qiong Yao's novels (that I thought he might be a
gay
but I'm not that
conservative & traditional
), that weepy soapy qing shen shen yu meng meng. xD
I still dont know why I liked that show in the first place.
I remember the second time I watched the show I was crying like a tap haha!