>> Monday, 31 December 2007
Currently listening to: Detlef Schrempf - Band of Horses

I really hate updating so frequently; makes me seem so lifeless. Well maybe I just am. Bleahh.

Oh, such a coincidence. Happy New Year.

Win Zee's Hopefully-Will-Suceed 2008 New Year Resolutions:
01Be thin - my ex-measurements, 48kg if possible (I miss being underweight!)
02Make up my mind on my future - career
03Nicer handwriting - elegant cursive, neater, readable
04Stop biting nails completely
05Speak French correctly (in terms of pronunciation)
06OVERCOME SHYNESS - more outgoing
07More confident
08More open towards criticisms and opinions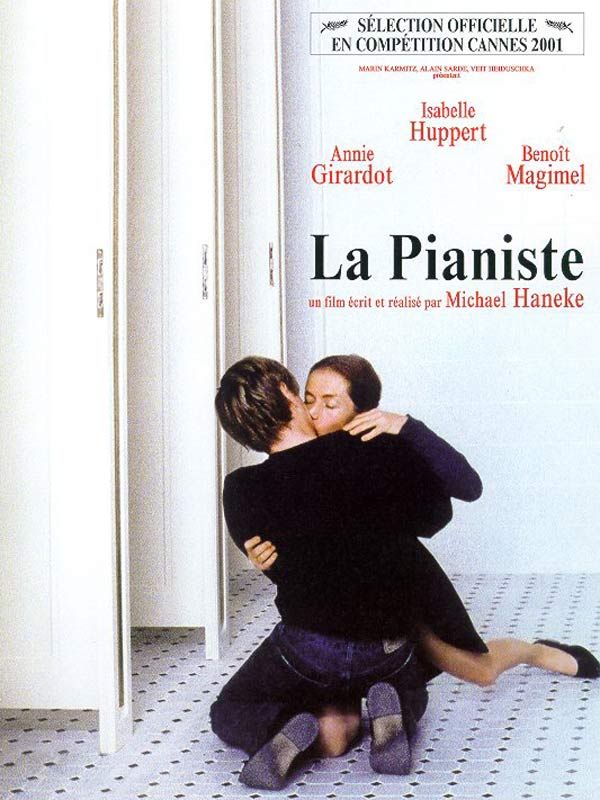 I so want to watch
La Pianiste
(French! xD)! Very, very controversial, very, very disturbing.
And sounds more naked than
Brokeback Mountain
, teehee.
Erika Kohut (Isabelle Huppert) works as a piano teacher and secretly watches porn and plays SM games with herself. A student, Walter (Benoit Magimel), falls in love with her, but she refuses to simply sleep with him. She wants to play her games with him, but he's disgusted. He reluctantly follows her rules, which means disaster for both of them.

Elfriede Jelinek (as well as other Austrian writers) suffers from the coldness and casualness in Austrian families and society. Austrians (at least the Viennese) are often unable to articulate their pains, wishes, they suppress their emotions, often there is no real love, affection and nearness in their families. It's more important to show a perfect facade of society (even if this means to protect crimes within families to avoid scandals) than to deal with emotional problems.
I'm gonna marry a Viennese and introduce love into his life and create a harmonious place in Vienna. Jk, obviously. But
that
does give me an inspiration! HAHA.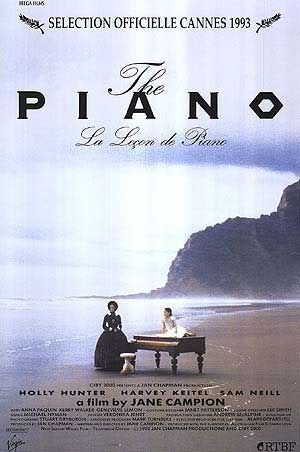 While
La Pianiste
, this sounds sweeter.
And it's set in New Zealand omg.
Mid 1800s. Ada is a mute who has a young daughter, Flora. In an arranged marriage she leaves Scotland accompanied by her daughter and her beloved piano. Life in the rugged forests of New Zealand's South Island is not all she may have imagined and nor is her relationship with her new husband Stewart. She suffers torment and loss when Stewart sells her piano to a neighbour, George. Ada learns from George that she may earn back her piano by giving him piano lessons, but only with certain other conditions attached. At first Ada despises George but slowly their relationship is transformed and this propels them into a dire situation.
Guess what? Rated R. Artistic porno. It sounds nicer on the summary. Too much info, imdb.com. OMGDNESS I'M SO HORNY. But I really love controversial movies, after watching I'll feel so high-class and all. Berlagak aje!
MOVIE HUNTING. That's, like, my dream. I'm a TV screen addict. Yeah la yeah la lifeless la.
2007 was
quite
an eventful year. I'm glad I made it more eventful than my other secondary years! Mainly because of the co-curriculum marks and all, but the other reason would be it's my last year (in DJ) to spend life. Well I wasn't sad about parting and all, somehow you're gonna meet again, like Yu Szen become 8TV punya CEO and Win Zee applying for news broadcaster post and saw Jo in TV3 discussing with Waning composing new tunes for McD and Qinmei become Win Zee's tormenting boss and Poh Hui the tormenting Vice CEO and Shu Zhen and Si Hui jointly published a book call
The Facts Behind Neurology: What Dr. McDreamy Didn't Tell You
and Yien2 the second Amber Chia and Mian2 the famous celebrity fitness trainer and Grace and Vivien started their own design company and... stuff. Life will turn out the way it does.
Bring it on, Life. I'm ready to accept your challenges. To start anew, to be belonged to this place and this self, and not feel lost.
Happy new year.
Read more...