>> Sunday, 19 November 2006
Monks can be so cute. =3
We went to this fa hui thing in Fo Guang Shan. It was about 2 hours and 30 minutes. And, guess what? We chanted for 2 hours. Non-stop. Kneel and stand and sit a few hundred times. Talk talk talk a few million mandarin and unknown-sanskrit words for a few hundred pages. We did that for 2 days and I cant tell you how pain my legs are now. > <
The nun (Reverend (?) Miao Fa) was chanting and talking and chanting non-stop. She is soooooooo cute!!!!!!!! x3 Her kawaiiness makes me like the robe.
If she has hair, she'll look something like this -



(From this angle the nun looked much more cuter than Eugene)
She's (the nun) so cute. x3 So bro and I named her The Cute Cute One.
After that, we got a holy water. It was said that the chants were like in the water, so it's holy. When I took it from The Cute Cute One, she just smiled - a little! But she's so cute. And taller than me haha. And serious like my sis.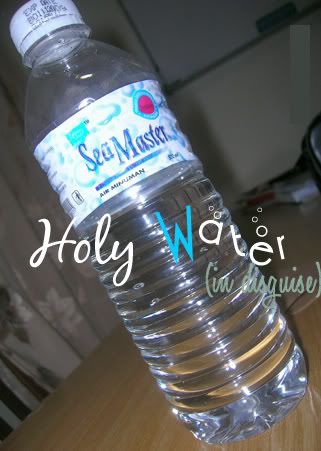 Observations:
» Monks usually look better than ordinary ppl.
» Monks wont get tired or pain legs when they were kneeling and standing and sitting for 100 times in 2 hours.
» Monks' robe is quite nice.