>> Monday, 24 October 2005
Currently listening to: Dong Bang Shin Ki-My Little Princess (Acapella)

IDBI!! Oops I don't can't believe it! Today I was planning to go to Atria, and then strong wind blew the grey clouds here and I thought it was gonna rain, so I never go. Mana tau there's no rain until I reached home. ARGH!!!

Today was retirement of Pn. Caroline. Isn't it incredible that I never cry? Cuz when others cry, I would cry too. Lol. She looks like just 40++ and I never thought she would retire so fast.. Happy retirement!

Pin is absent today! And she owes me a magazine.. So you know what I told her? I told her to snail mail it to me. Lol. Next month I will have some letters to receive! Wait till I receive them then I tell you. Haha.

I failed to log in to MSN Messenger! The error message says 'service temporarily unavailable', while I tried using my dad's, it worked. o_O MSN don't you try to cheat me! I'm not that easy cheat! (Bleh.)

Listened to one of the Snow Angel's soundtrack, Bao Feng Yu by Toro. I guess I'm the only one who thinks that his singing are just talking. My standards aren't that high la, I like almost every music. (Lol.)

Pics time~! Lol.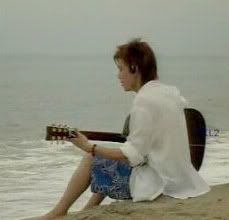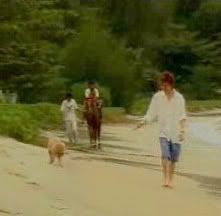 This two photos make me feel the loneliness, especially the first one. Lol. His doggie isn't my taste. I actually have taste for almost everything in the world. Haha. I love Golden Retriever, so golden, so fur-y! His dog's fur looks curly and 'tangled'. Lol.

Btw, Daniel is online now, 3.30PM, 24th October 2005. =D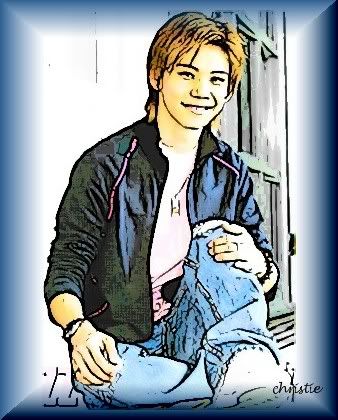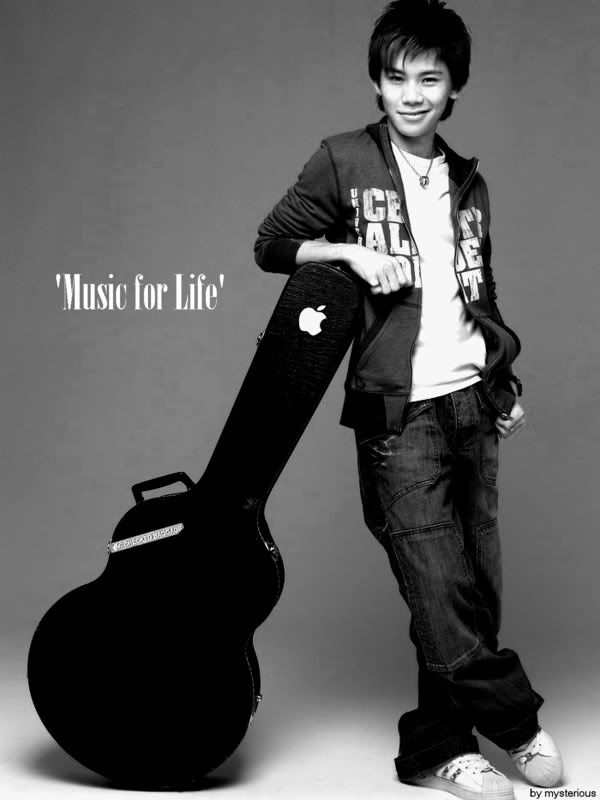 Not by me. Both of them a bit cacat cuz I resized it. The first one is from christie, second from mysterious (that's the name). Both of them damn kao nice. I opened photoshop, and when I wanna open a file, I have nothing in mind. Lol. Hey, everything needs inspiration! xD

OMG I post so much about Daniel. You guys must've been bored hanging around in my blog. >_<

I heard from Iyin that JJ is going to held a concert, next year. Is it true? I mean, he just released 3 albums, plus in the concert they normally sing their 'zhu da ge'. (hit songs? lol.) 3 albums just have about 9 songs to sing in the concert. Lol. What a short concert.

OK people. If you wanna tag, make sure that it had nothing to do with the posts! Cuz the comments I received are always 0.. Lol.